Locally Sourced Shiplap Cedar Siding
Wood siding milled from trees on the family property adds character and a personal touch to a new home.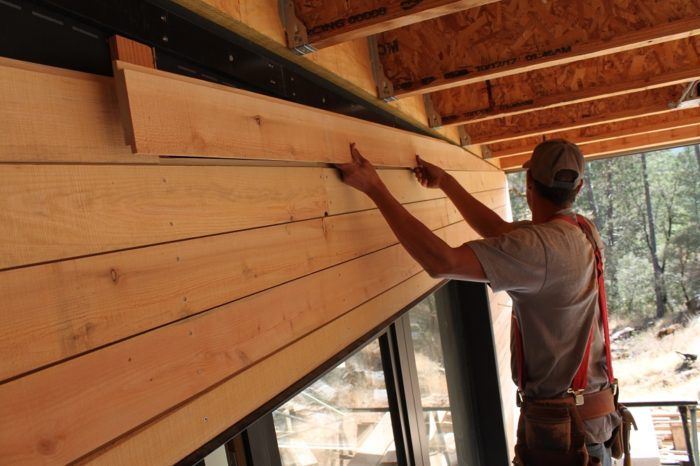 While most of the house is clad in standing-seam steel, we have some cedar accent siding on the west wall where it's protected by a deep porch, and on the north wall where there is a nice deep overhang. This siding will add a nice handcrafted contrast to the machined metal on the rest of the house.The wood for the siding came from trees felled on property owned by Mela's dad, Dan Guyer.
Dan Guyer, who lives just north of us, milled the boards for our siding from cedar trees on his property.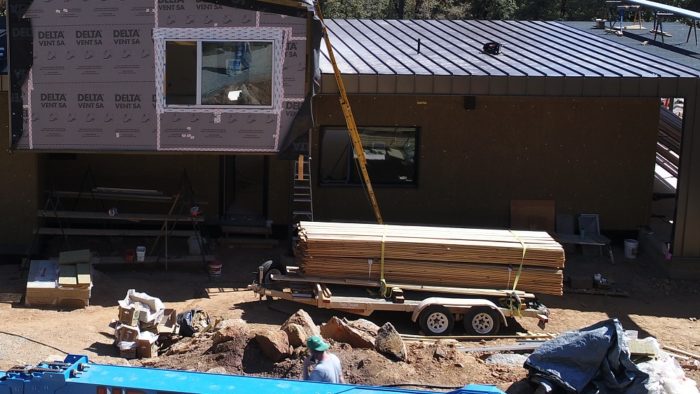 Here's one load of the cedar being delivered to the site. The boards were first air-dried and then milled into shiplap siding with a rabbet on each edge.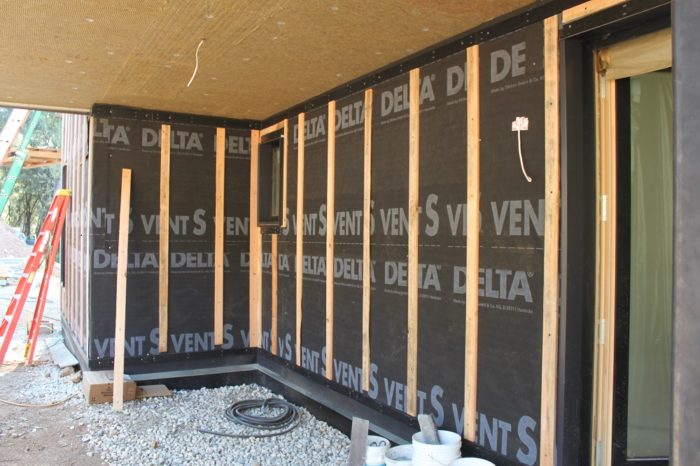 The wood siding is installed over a rain screen. We added a layer of Delta Vent-S as a drainage plane over the Rockwool insulation before screwing the battens to the wall.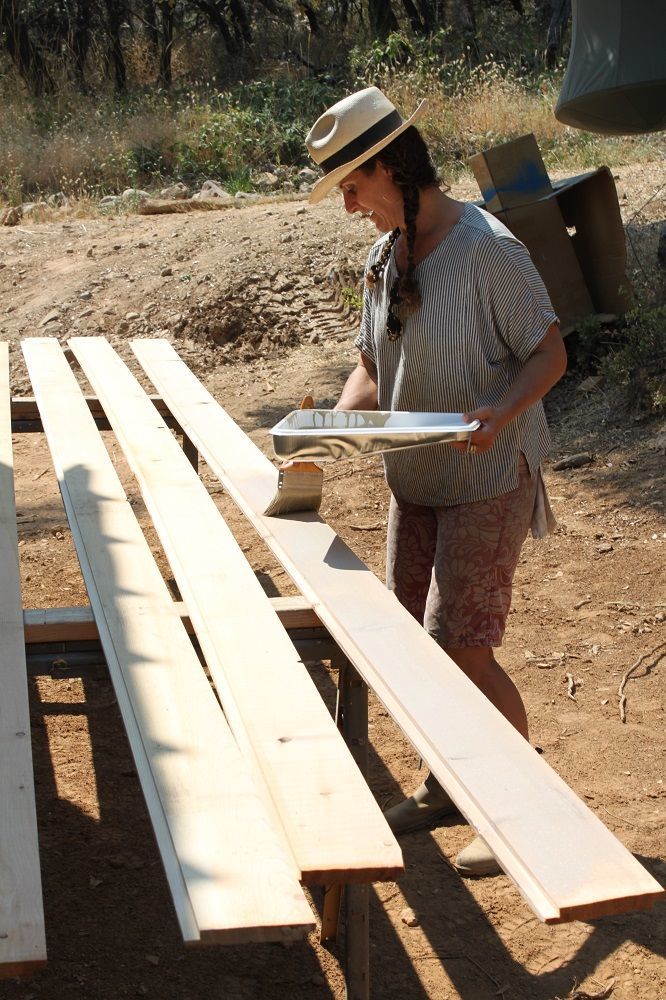 When there was downtime during the framing of the house, we stained the cedar boards on five sides. The fronts of the boards will be done after installation.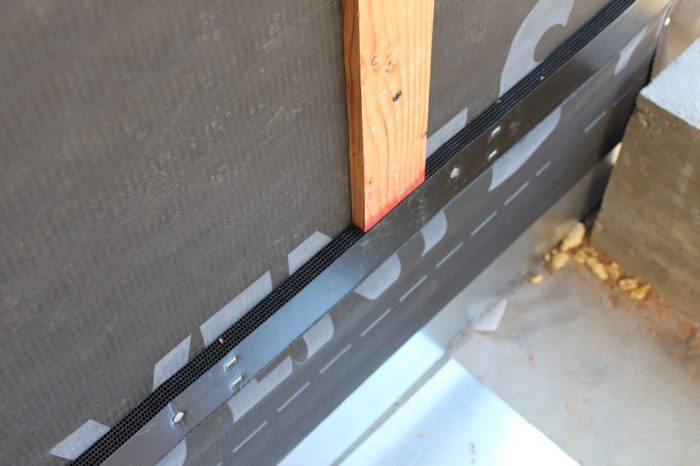 Cor-A-Vent SV-5 at the top and bottom of the wall creates a path for air to flow through and moisture to drain out. It's 3/4-in. thick and sits in the plane with the 1x battens we used.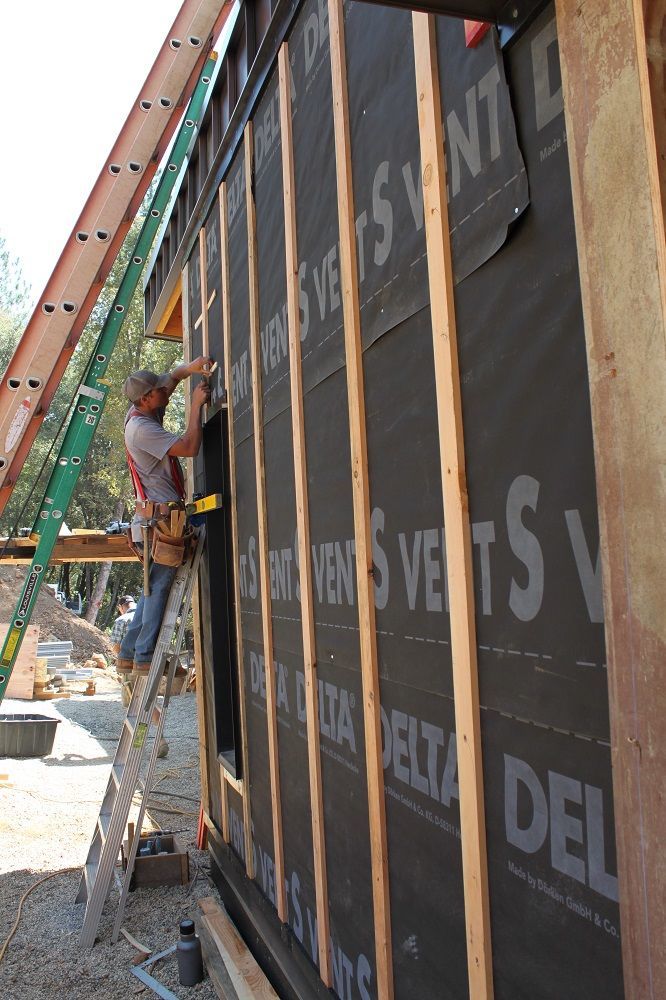 The Rockwool ComfortBoard 110 used on the walls is dense enough that it doesn't really compress behind the battens. This was one of the few places shimmed to keep everything in plane.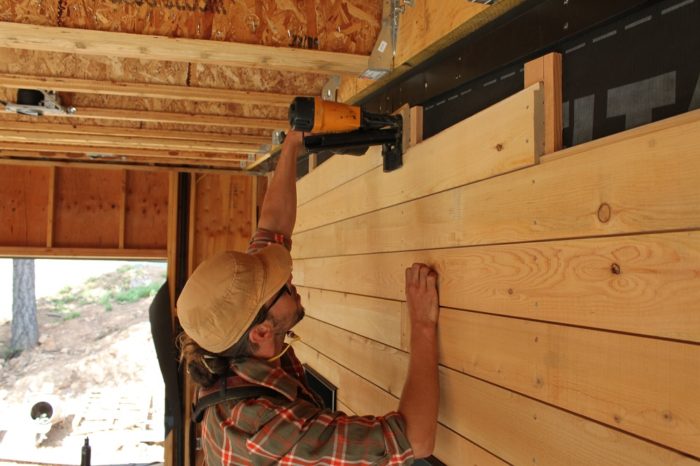 The siding is face nailed. The cedar boards will continue across the ceiling of the porch.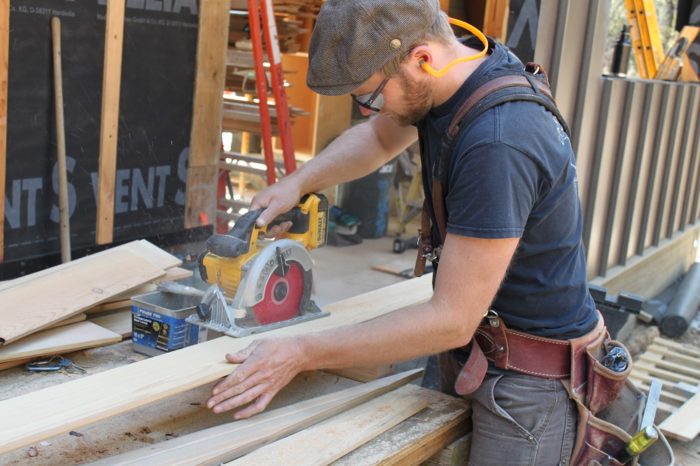 Cut boards, like this one ripped to match the roof slope . . .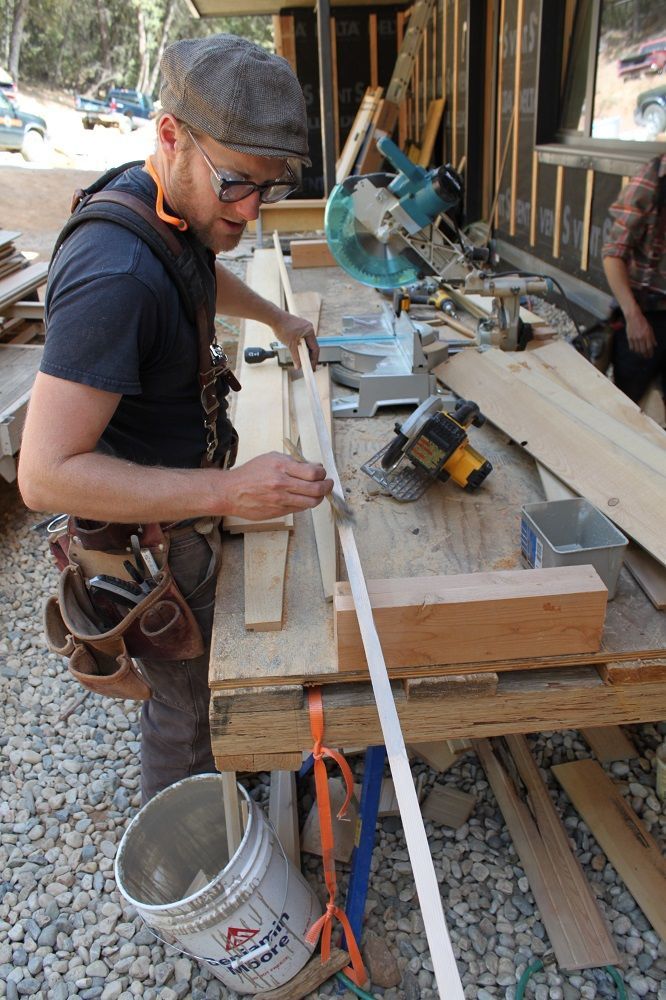 . . . are stained so all six sides will be covered. We keep a small bucket of stain and a brush on the cut table so all the cut ends are sealed.
Related articles on FineHomebuilding.com:
Previous:
Dress Up a Gable With Shiplap Siding
Next:
Douglas Fir Stained Siding