Bring in the Natural Light
French doors permit daylight to show off a painted floor.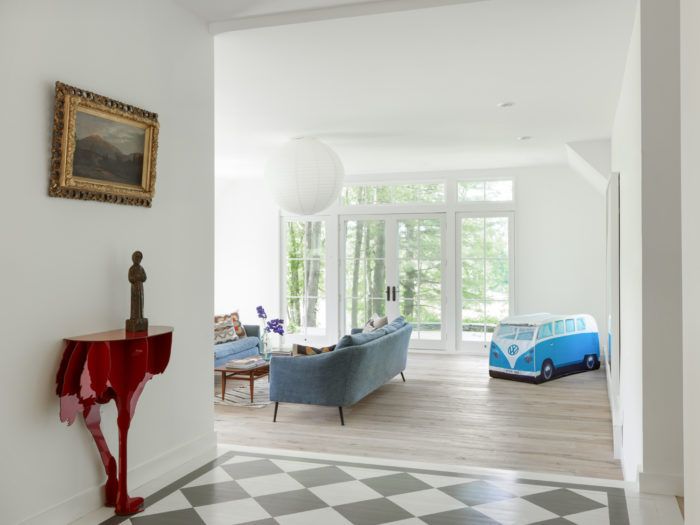 To bring more natural light into the living room, large French doors were installed to open up to an outdoor patio.  The original floors in the entry foyer were kept as is with only a new painted design to retain a touch of the traditional in a contemporary make-over.  I had been searching for a way to show the uniquely painted floors in the entry in a photo.  Showing the transition into the living space tied the contemporary feel of the remodel to the original design.  I think I might put that VW bus on my Christmas list this year!
Hamor Architecture
Patterson Smith Construction