How-To
Master Carpenter: Installing Semicustom Cabinets
In this video series, master carpenter Isaak Mester demonstrates techniques he uses to prepare, lay out for, and set kitchen cabinets.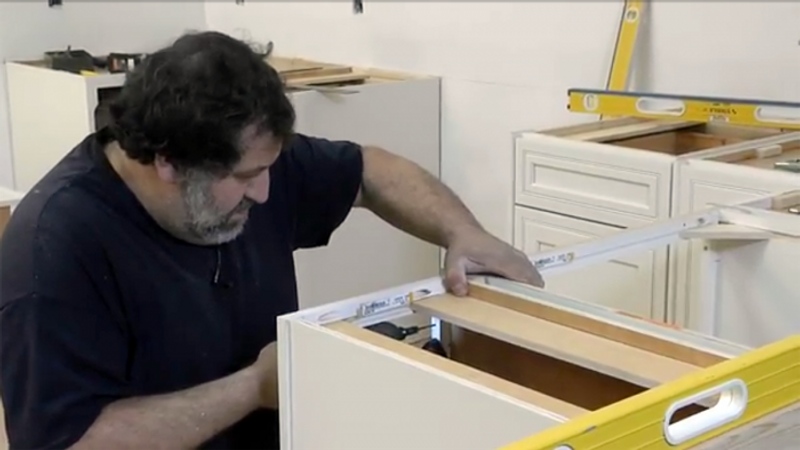 On the face of it, hanging kitchen cabinets is pretty straightforward – attach a run of boxes to the wall, make sure all the doors and drawers work, don't scratch the paint. (Okay, maybe it's not quite that simple.)
But unless kitchens are a regular part of your work week, you'll find that the installation can go sideways in a hurry unless you pay attention to some key aspects of the job. In the following video series, veteran Isaak Mester installed a kitchen of fairly typical semi-custom cabinets. You'll see the really important parts of a kitchen install – layout and prep – the importance of a plumb and level corner cabinet – tricks for scribing – an easy way to set upper cabinets – that help to make this a professional job.
Previous:
Installing Semicustom Kitchen Cabinets
Next:
Installing Semicustom Cabinets: Preparation and Layout