List
Roof-Flashing Guide
This collection of articles and videos will help you get your roof waterproofing details right and keep your home comfortable and dry.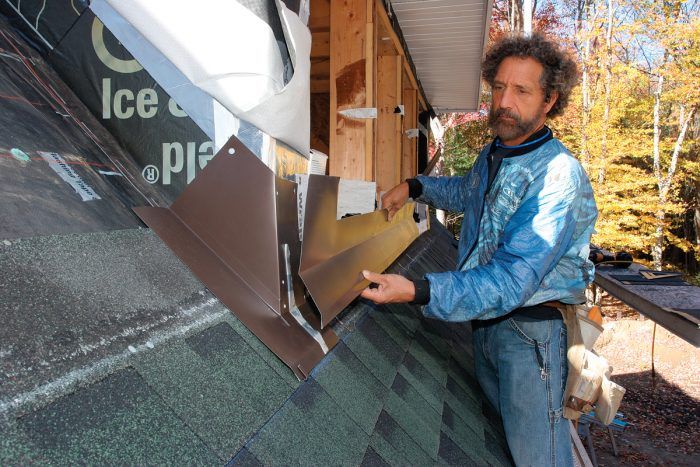 Certain parts of a roof are particularly prone to hidden leaks and subsequent water damage. These include roof valleys, chimneys, and skylight perimeters—pretty much any area where there is a lot of runoff or two surfaces meet. These spots need special protection that only properly installed flashing can provide.
Below is a compilation of articles, videos, and tips on roof flashing from the Fine Homebuilding archives. We've got you covered on everything from vent flashing to common errors in the process. Learn from experts like builder Mike Guertin, who shares his best tips and methods. These curated articles and videos will give you the tools you need to ensure that your roof performs at its very best, keeping you dry and preventing water damage.