A Guide to Better Boot Flashings
Use a better plumbing vent pipe boot flashing to last the lifetime of a new roof.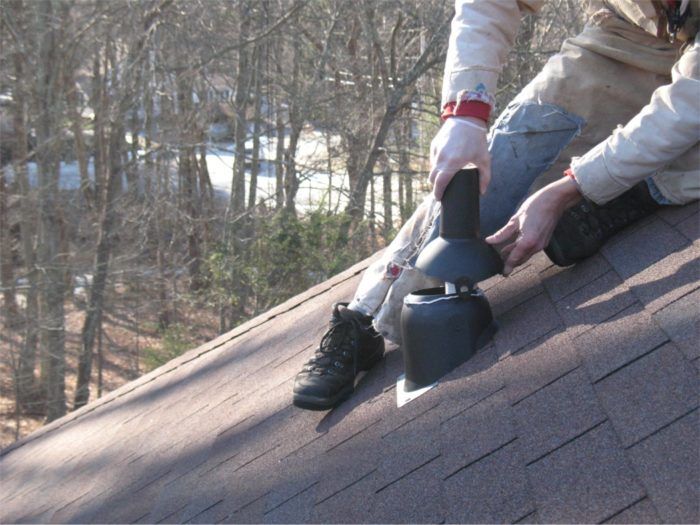 In "Plumbing Vent Flashing Done Right," I described the way I flash the plumbing vent pipe to the roof shingles as a second line of leak defense in the event the rubber collar on a pipe boot flashing splits or is damaged. This raises the question: If ordinary boot flashings are not durable, shouldn't we use better-designed and manufactured ones?
Absolutely. There are several models of better boot flashings available, but you may not find them at your local lumber yard. Even my specialty roofing and siding supplier only stocks rubber boot flashing. If you can't get a better flashing locally, you can order it online—just plan ahead for the lead time.
Commodity rubber boot flashing cost $5 to $10. Better boot flashings cost between $11 to $60 and may be well worth the expense. Today's roofs cost a lot and last a long time—30 years to 50 years—so you need a boot that's up for the duration. And even when installing a better boot flashing, I still follow the same preflashing steps to back up the primary flashing.
Traditional flashings still work. The traditional pipe flashing is a soldered lead riser pipe that encloses the vent pipe and folds in the pipe at the top. It's soldered to a roof flange that layers into the shingles. These need to be fabricated or ordered to match a specific roof pitch and pipe diameter. Some versions have a corrogated section at the bottom of the lead pipe so they can be adjusted to a range of roof slopes. The price runs between $25 and $50.
Quarrix Pipe Boot is made from uncoated galvanized or coated steel and has two pieces: the base boot and the top collar pipe (TightLOCK). The pipe boots are available in two roof pitch ranges, 3/12 to 8/12 and 8/12 to 14/12, and pipe diameters from 1-1/2 in. to 4 in. . The slope of the flashing can be microadjusted by pinching or pressing the two downslope corners. Quarrix Pipe Boots cost between $20 and $30.
Perma-Boot is a high-impact TPO plastic assembly with a base boot that has a pivoting cap and riser to match a range of roof pitches. A cap collar slides over the base assembly to completely enclose the vent pipe.

They also make a boot flashing repair version. The collar and sleeve looks like the new-construction version without the roof flange slides over the plumbing vent pipe and damaged boot flashing. The bell-shaped base encloses around the dome of the original boot flashing and sheds water around it.

Perma-Boot costs $16 to $20.

Bullet Boot is made from flexible UV-protected TPE plastic and comes in seven colors. Bullet Boots are sized by pipe diameter, 1-1/2 in. to 4 in., and come as a single piece—boot and riser tube. The top of the riser has a protective screen. There are corrugations where the riser-tube portion meets the base for adjustment to various roof pitches. Bullet Boots cost between $11 and $17.

Lifetime Tool makes the Ultimate Pipe Flashing. You can think of the Ultimate Pipe Flashing like a superduty pipe boot flashing. Instead of a thin collar, the flexible boot is made of thick silicone. The collar that seals to the pipe is ring-shaped to help maintain compression and reduce the risk of damage. It's available in five sizes to fit PVC pipe from 1-1/2 in. to 4 in. And when cast iron, steel, or copper pipes are encountered, Lifetime Tool has the EasySleeve collar that slides over an existing pipe so the Ultimate Boot Flashing can be used. The Ultimate Pipe Flashing costs between $55 and $57.
mikeguertin.com | IG: @mike_guertin
For other articles related to this topic, please check out these links:
Previous:
Synthetic Roofing Underlayments
Next:
Better Boot Flashings Last Longer, Seal Better