Tools & Materials
Video: Using a Sheet Brake
A professional roofer demonstrates ways to use a stationary brake to bend flashing.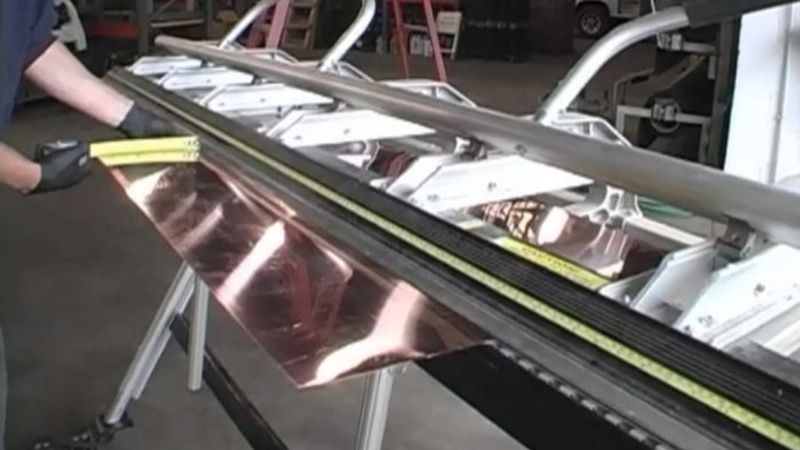 You can do more with these brakes than just bend metal. In this video, roofer John Mahan explains how to cut sheet metal to size and, through a series of bending methods, creates interlocking drip edges, seams, and panels.
For more on John's technique and for tips on handling copper properly, read Using a sheet-metal brake from Fine Homebuilding Issue #190 (Oct/Nov 2007).
Previous:
Handy Shingle Lifter
Next:
Using a sheet-metal brake