Tools & Materials
Chimney Flashing
Here's a quick look at the pros and cons of lead vs. copper.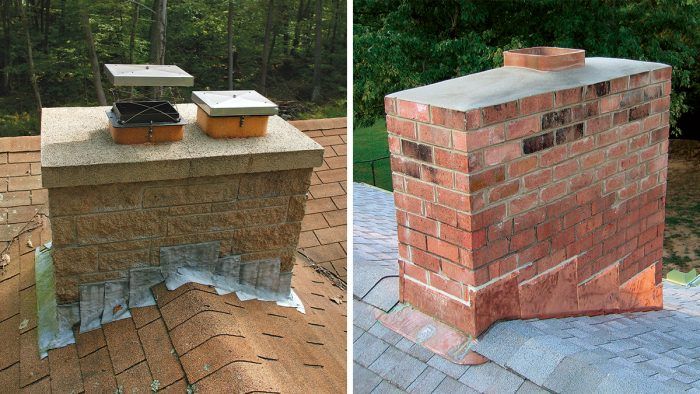 Sure, other types of flashing can be used to keep water from seeping into your roof, but none performs as well as or is as traditional as copper or lead.
Both materials are noted for their durability. While lead has traditionally been a New England detail, it has uses on roofs far beyond the Northeast. Copper, which shines brilliantly when new and develops a protective patina as it ages, is perhaps more popular nationwide.
While the cost of each flashing material has been a strong factor in deciding which to use, prices have fluctuated drastically over the past year or so. Last winter, copper was actually cheaper than lead. However, both types of flashing are still expensive. For example, a 12-in. by 20-ft. roll of lead sells for around $140. Don't expect to pay much more, or less, for copper.
Lead flashing
Lead flashing is a highly weather resistant, dense, yet soft metal. If used in the wrong manner, lead is toxic, but it performs exceptionally well as flashing, lasting much longer than the 20- to 45-year service life of modern asphalt shingles. It's best used as step flashing in roofs with relatively short life spans, such as asphalt shingles. The flashing can be pulled out of the way when new roofing is laid down and bent back into position without damage.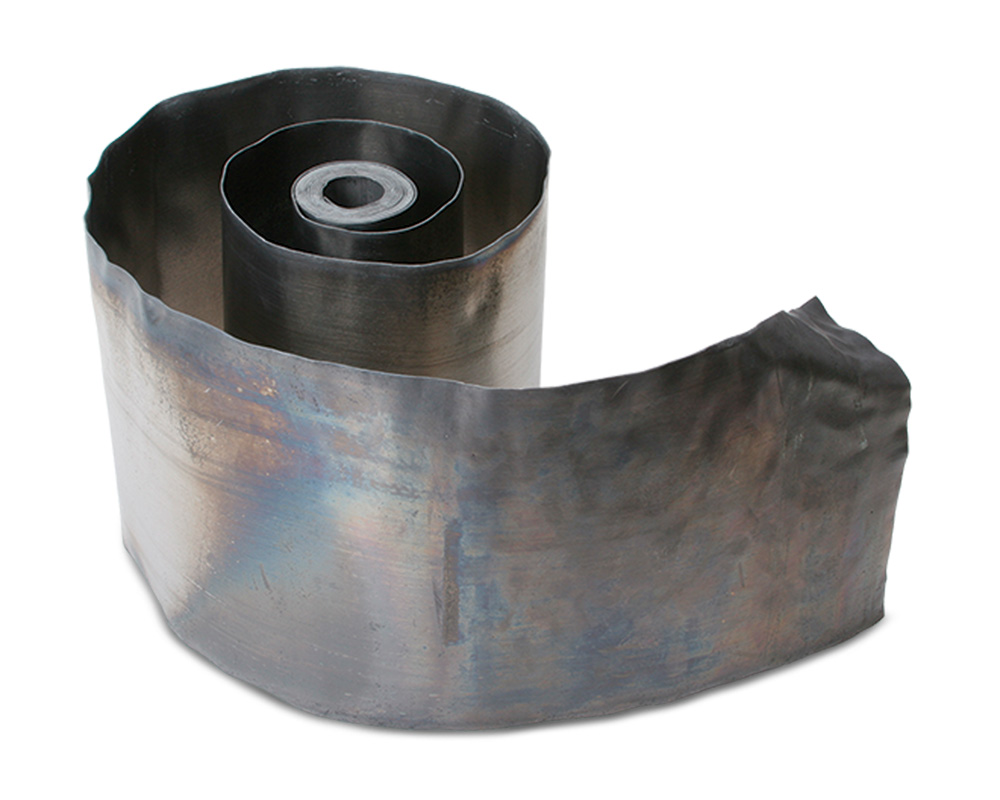 Pros
• Malleable and easily worked by hand or with basic tools.
• Can be reused during reroofs.
• Provides a more subtle aesthetic.
• Rain runoff will not stain materials an unsightly green, but rather a subtle, light gray.
Cons
• Not rigid enough to be used as pan flashing.
• Susceptible to animal damage.
• Can tear if overworked.
• Can't be integrated into metal roofs.
Copper flashing
Copper flashing can last 80 years or more. Lead-coated copper, another popular copper product, performs much the same way as ordinary copper but is less reactive, so it's often used for flashing Galvalume roofing. Lead-coated copper has the same life span as regular copper, which is best used as pan flashing or step flashing on long-lasting roofs made of tile or slate.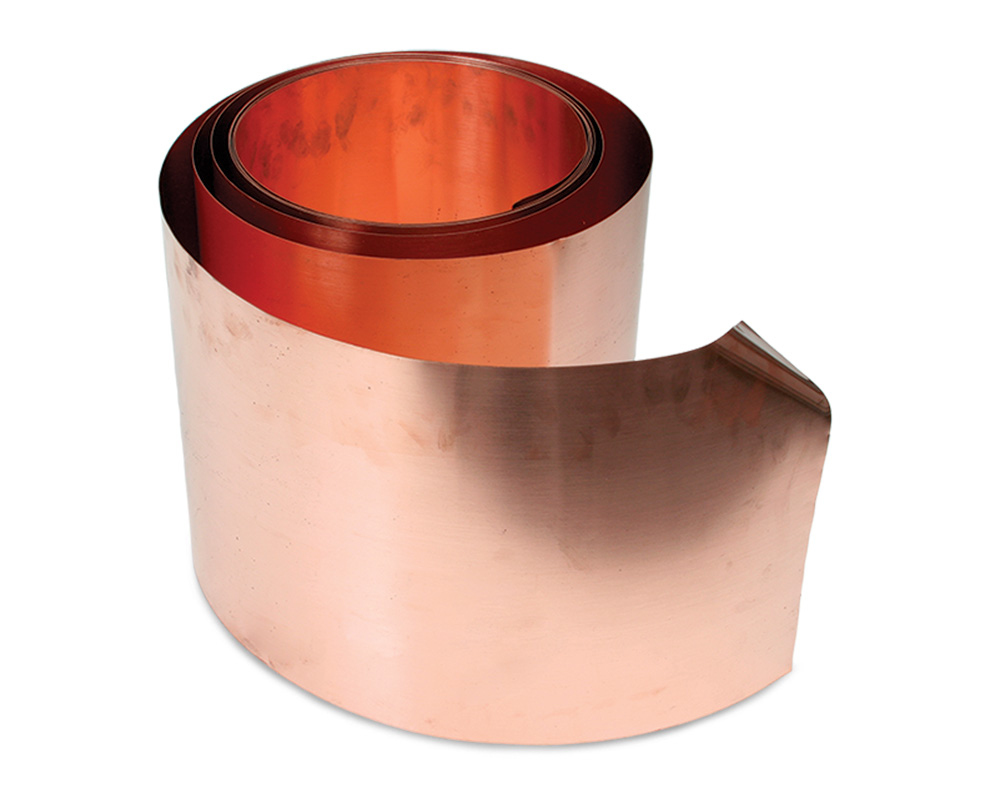 Pros
• Can easily be soldered.
• Can be used as step or pan flashing.
• Small holes can be sealed with solder.
• Develops a rich patina over time.
• Can be tied into metal roofing.
• Copper salts washed from flashing by rain will act as an herbicide and can increase the life of roof shingles.
Cons
• Demands metalworking skill and the use of specialty tools.
• Will likely become damaged during a reroof and typically has to be replaced.
• Copper salts washed from the flashing by rain could stain surrounding materials green.
Previous:
Unistrut Soffit Vent
Next:
Choosing Gutters