Drywall Window Returns
Appearance and cost savings make drywall returns an attractive alternative to casings and wood extension jambs for thick walls.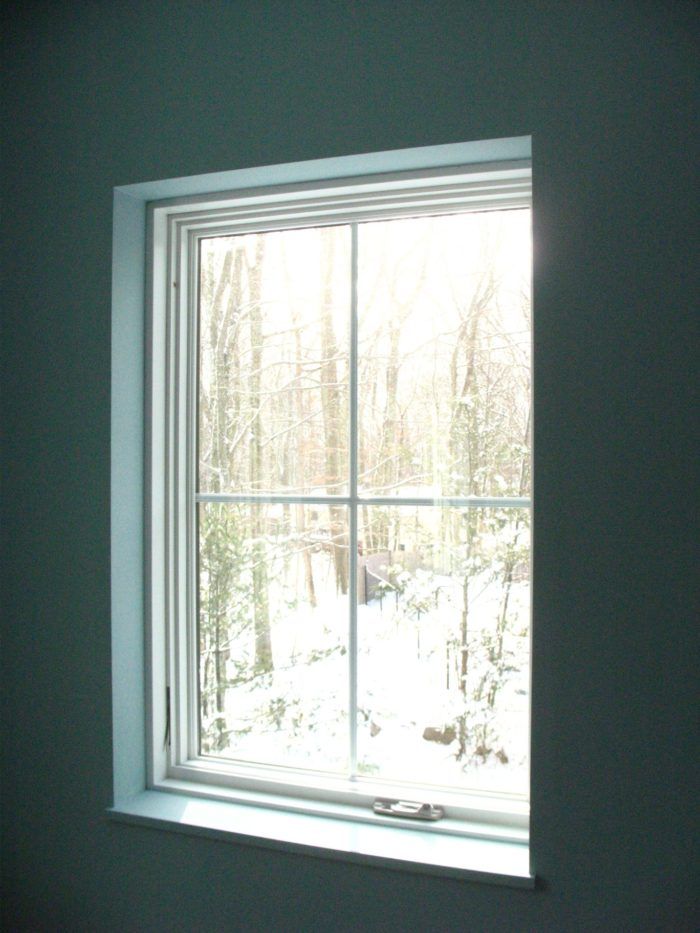 When traveling around the country, I'm always interested to see how new homes are being constructed. One detail I've noticed is that drywall returns on windows are far more common than wood extension jambs and casing.
In the Northeast, you don't often see drywall returns except on commercial and multifamily housing. But 20 years ago, I experimented with drywall returns on the windows and doors in my own house. I ended up applying casing around the openings, but the drywall is still there. And on seven patio doors and 24 windows, there is only one small crack in a drywall return. Despite concerns I heard from other contractors that corners of drywall door extensions and window extensions wouldn't be durable, the results have shown their concerns were unfounded.
Drywall returns are attractive for their simplicity. If you have more traditional tastes, or the architecture calls for it, there are many ways of installing wood door and window trim. If you go this route, take the time to make sure the trim is proportioned correctly.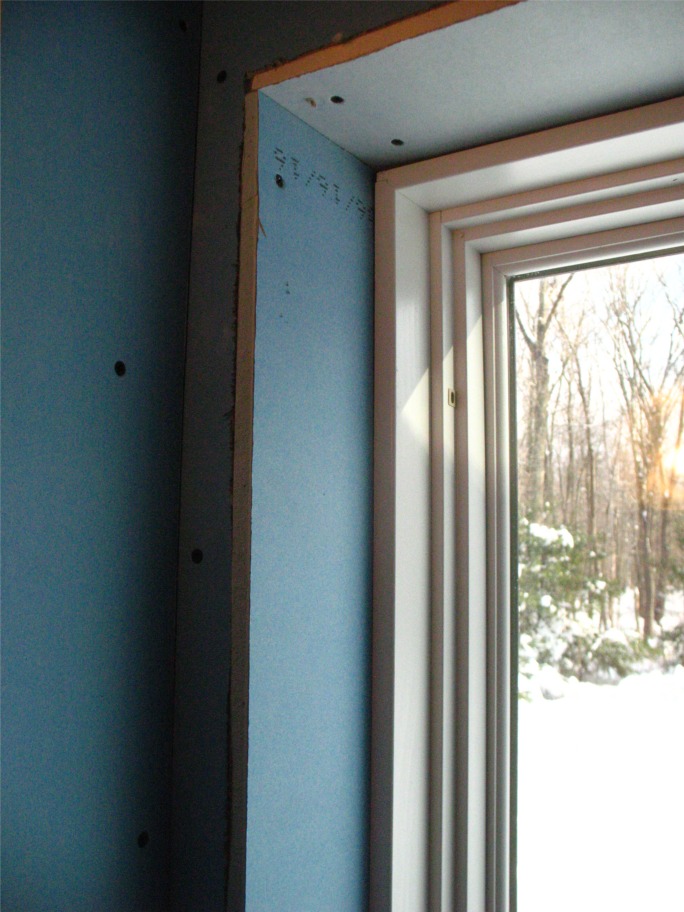 When planning the interior finishes for the FHB House I chose drywall returns for their clean look and for the cost savings. Assuming that future owners will end up installing drapes anyway, I figured there wasn't much sense in burying perfectly good trim behind fabric.
So, after the windows were installed and air-sealed, Bruce took scrap rips of 1/2-in. and 5/8-in. sheathing and a few shims and padded the perimeter of each opening so that 1/2-in. drywall strips would slip precisely behind the window jamb with a minimal gap (<1/8 in.). It took him about five hours to pad out all the windows.
After the walls were drywalled, Derek ripped 5-in.-wide strips of drywall from scrap that would have ended up in the landfill and screwed them around the window openings. It took him about three hours to do most of the windows.
I cut and bedded No-Coat drywall bead at the head and sides of the openings, then finished the compounding with a second coat. We didn't apply drywall to the bottom. Instead, Bruce cut and installed MDF sill pieces with a 1/2-in. projection.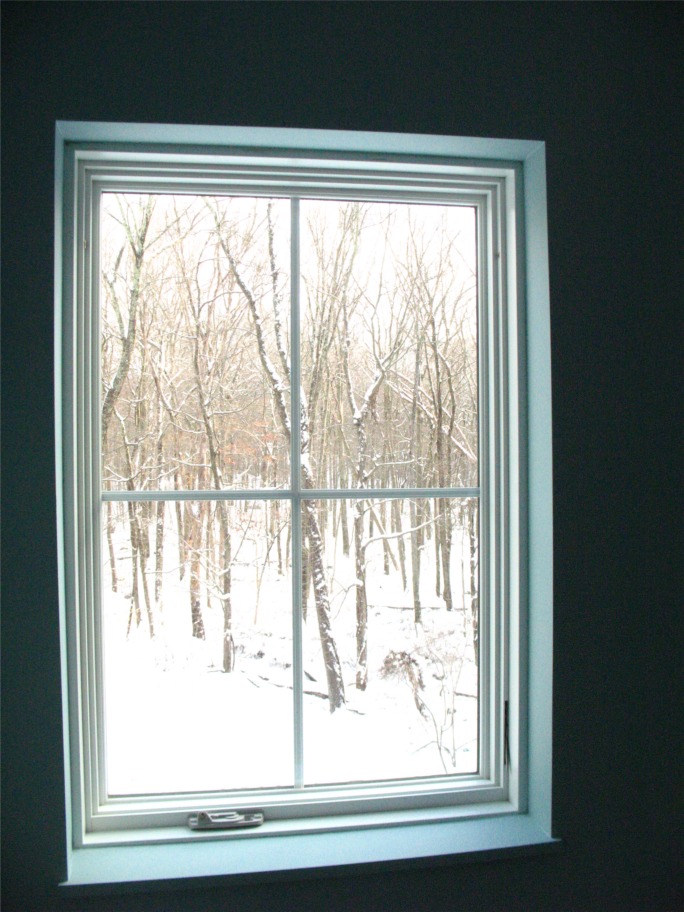 We saved about $20 per window in materials and about an hour of labor between the work to rip and fit extension jambs and then miter and install casing, sill, and apron pieces. That doesn't include the painting. For the 24 windows in the FHB House we saved about $1,750. That might not be much for someone who really likes cased windows. For me, that savings can be used for decking or the bluestone entry, or as extra money for landscaping.
More on trimming windows:
Interior Window Trim Ideas — Aaron Fagan takes a look at several options for trimming interior windows, from simple, low-profile casings to more complex, layered versions.
Extension Jambs for Replacement Windows — When a 92-year-old house gets an exterior layer of rigid foam, new jamb extensions are a must.
Casing a Double-Hung Window — In this FHB classic, trim carpenter Bob Syvanen explains the fundamentals of adding casing to this traditional window option.
Ten Tips for Fast Trim — Taking a production-style approach to trimming out a house saves time and money while improving accuracy. Carpenter Joe Milicia shares his approach.
Craftsman-Style Casing — Boston-area finish carpenter Tucker Windover explains how to design and install window casing well suited to the Craftsman style.
Previous:
No-Trim Drywall Returns for Windows
Next:
Installing Reglet Trim