Is the Paper on Drywall Different by Region?
A homeowner wonders why local contractors say he needs to skim coat the entire wall, instead of just taping and sanding the joints, to get his wall smooth.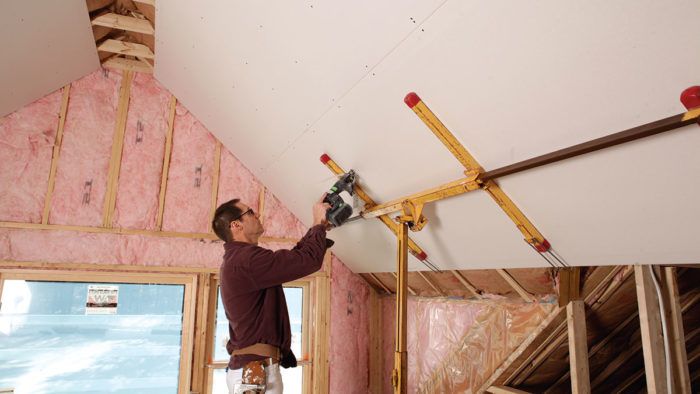 When I built my house in Colorado, one of the few things that I hired a contractor for was the drywall. Out here, textured walls are common. I was told by two different drywall contractors that smooth walls would cost more because they would need to be skim-coated. When I asked, "Why not just tape and sand?" they claimed that the drywall available in our area uses a paper that would not blend with the taped joints. I got the same story from another builder who was working on a friend's new home. Is there any truth to this, or is it all a big scam to be able to charge for the texture and not have to sand as well?
—DOUGLAS, via email
Myron Ferguson, author of "Secrets to Smoother Drywall" (FHB #277), replies: The contractor who said that the drywall they use is not good enough for smooth drywall finishing was, I think, being dishonest. Drywall from a particular manufacturer is the same across the United States; it's not made differently for parts of the country where textured walls and ceilings are the norm.
I suspect that there may be a few reasons for the prevalence of textured walls in your region—namely, labor shortages, cost, and speed. Texturing appears to be more common in areas where there is a lot of new construction and where skilled finishers are scarce. In addition, the texturing process is faster and less expensive than the smooth, flat finishes some parts of the country are accustomed to. With a textured finish, there is no need to apply really nice finish coats and no need to sand the finish coats, and even the painter does not have to be as particular. That's not to say that textured finishes are subpar; the results can actually look pretty good.
Almost all of the drywall work I do is what I call "smooth wall." With open rooms, high walls, cross lighting, and glossy paints, a Level 5 finish is a must on these walls, and a Level 5 finish does require a skim coat. After taping, two additional coats of compound are applied over the tape and outside corners, three coats are applied to fasteners, and one additional coat goes on inside corners (one side of the corner is done at a time). Then the whole surface is sanded smooth and covered in a skim coat of compound. It's a time-consuming process, and in a tight labor market where construction is booming, it probably makes business sense to go with the faster, less expensive process, especially if customers are already used to it.
More about installing and finishing drywall:
Previous:
Drywall with Some Eco-cred
Next:
Cement Board and Gypsum-Core Tile Backer