How-To
Lime-Plaster Installation Over Drywall
This one-coat, environmentally and budget-conscious wall finish has a lot to offer.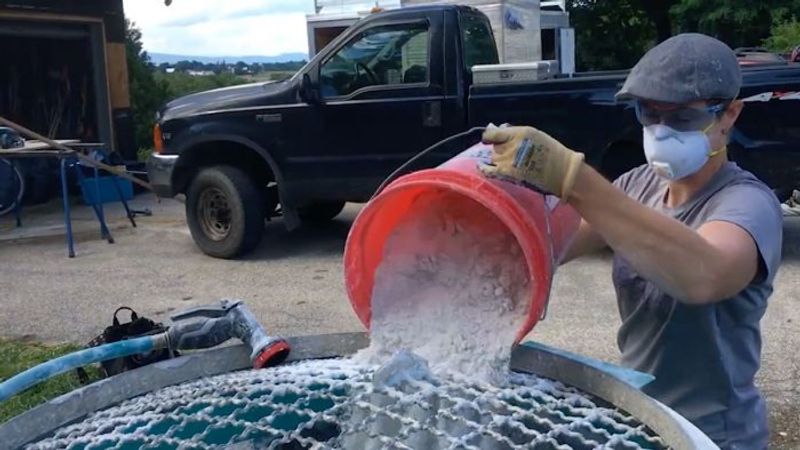 For builders or homeowners who are concerned about the environmental and social impacts of the materials used in their homes, lime plaster has a lot to offer. New Frameworks Natural Design Build in Vermont uses it often, including as an interior finish in this deep-energy retrofit in Charlotte, Vt.
There are four main binders for plaster: cement, gypsum, lime, and clay. In the natural-building community, lime and clay generally rise to the top as the most environmentally and socially responsible options.
For this process, drywall is used in place of lath as a substrate because it is much less expensive and labor intensive to install, bringing the plaster finish into the realm of affordability for homeowners on a budget. To give the plaster something to grab onto, they prime the drywall with a mix of Elmer's glue and handfuls of sand.
The plaster used in this process is simply a mix of Type-S mason's lime, limestone sand, and water. It is, very nearly, liquefied rock that is troweled onto the walls. Even in the 1/4-in. thickness used in this house, it's possible to sculpt outside corners to give a softer look to what will become rock-hard walls. As it cures, the plaster absorbs carbon dioxide from the air and turns back into limestone in the shape the plasterers put it in. While lime production does produce some greenhouse gasses, this is partially offset during the curing process.
The white lime mixed with the white sand produces a warm, bright plaster that is both beautiful and durable. Rather than use multiple coats, as is the case with some other plastering methods, this process requires just one coat, making it a less fussy, more affordable finish for the Earth-conscious builder or consumer who doesn't want to break the bank.
For more on Lime Plaster:
Previous:
A Hybrid Approach to Lime Plaster
Next:
Add Color to Lime-Plaster Walls