Design
What's the Difference: Premixed All-Purpose Joint Compound
Heavyweight, lightweight, and midweight types are readily available and can be used straight from the bucket.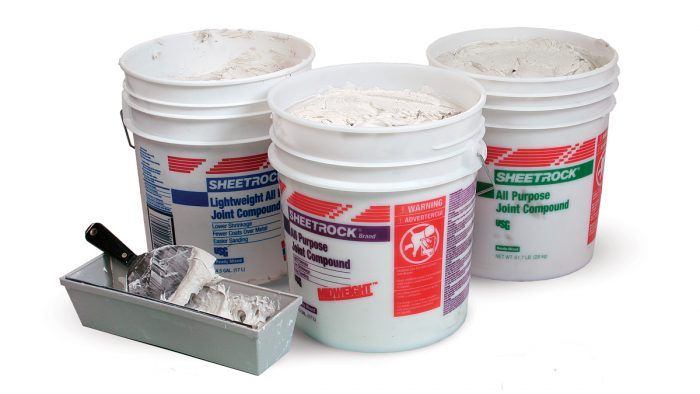 Most of us who do drywall work prefer premixed, all-purpose, drying-type compound because it's readily available and can be used straight from the bucket. All-purpose compounds can be used for all phases of drywall finishing, including embedding tape, filling fastener holes, and repairing minor wall damage.
This type of joint compound is available in three weights. They each cost about $15 per 5-gal. pail, but each performs differently on the wall.
Heavyweight compound is the most durable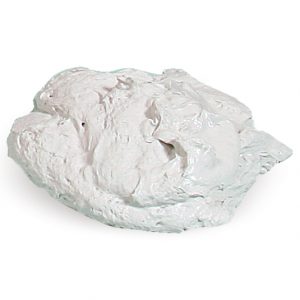 Heavyweight compound is hard on the user. Not only is this compound extremely heavy to lift, but it also requires more effort to spread and sand.
Most manufacturers don't label their compound products with the term heavyweight. That's bad marketing. Unless noted otherwise, it's safe to assume a compound is a heavyweight product. If in doubt, pick it up. A 5-gal. pail weighs around 60 lb., roughly 10 lb. heavier than midweight compound and 20 lb. more than lightweight compound.
When I embed tape and corner beads or when I complete plaster repairs, I use heavyweight compound. I also like it for texturing walls or ceilings by hand or for using spray equipment. Because heavyweight compound has a higher water content than lighter compounds, it shrinks more as it dries. This means fastener holes and drywall damage could require more coats of compound to achieve a perfectly smooth finish.
When it's dry, heavyweight compound provides the hardest finish of the three, which makes it the most-difficult compound to sand; it also is the most resistant to scratches and other damage.
Lightweight is the most forgiving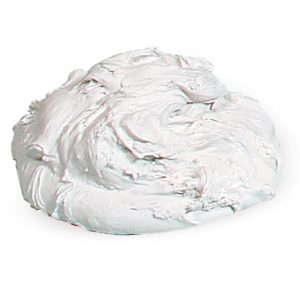 Lightweight compound is easy to sand. Because it's not as hard as other compounds when it's dry, it's less durable.
By adding expanded perlite to their compound formula, manufacturers produce a lightweight compound that weighs about 35% less than heavyweight compound. It's designed to make taping easier because you don't have to break your back lugging around a heavy bucket of mud. It also has a low shrinkage rate, so it requires fewer coats than heavier compound.
I use this compound for fill and finish coats because it smooths and feathers easily. Lightweight compound is drier than other compounds, so it doesn't perform well in automatic taping tools; it is still good for texturing, however. Lightweight compound is so soft when it's dry that it's the easiest to sand, but it's also the least durable. To help avoid dents and scratches that can ruin a finish, I suggest priming as soon as possible.
Be sure to read the compound label before beginning a drywall project. Some manufacturers design their lightweight products to be used only as fill and finish coats over tape embedded in heavyweight compound, not as all-purpose products.
Midweight combines benefits of both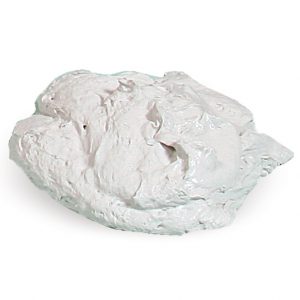 Midweight compound is versatile. It's not as widely available, but it's easier to work with than heavyweight compound and more durable than lightweight.
Like heavyweight compound, midweight compound can be used in automatic taping tools. It's also excellent for texturing. Midweight compound shrinks less than heavy compound, dries harder than light compound, and is relatively easy to sand.
These traits give midweight compound some of the performance features of a heavyweight product, with some of the convenience and the ease of use of a lightweight material.
Photos by: Krysta S. Doerfler
Previous:
How to Choose and Mix Setting Type Joint Compound
Next:
Painless Drywall Mud Mixing