Design
Kitchen Countertop Chemistry
Mixing surfaces makes a kitchen dynamic and functional—but getting it right is more art than science.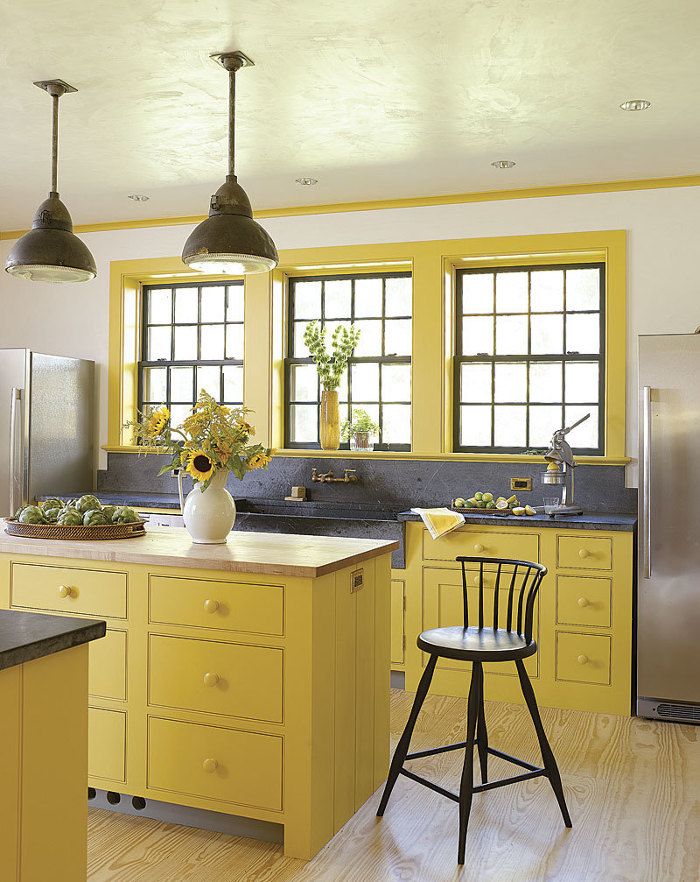 Synopsis: In this article, architects and designers explain how they approach countertop choices, which materials work best where, and how to avoid countertop materials that collide.
---
Flip, swipe, or click your way through any kitchen photo gallery, and you'll notice quickly that using more than one countertop material has become the norm. The continued popularity of islands, exposure to an array of intriguing new materials online, and the expectation that a good kitchen fills multiple roles — with its countertops serving as the playing field for activities as diverse as cooking, socializing, and bill paying — all push designers and homeowners to think beyond a single surface that does it all.
And why not? Mixing materials not only presents creative opportunities, but it ensures the most sensible surface for a particular area's assigned use. After all, the qualities we require in a surface used for chopping carrots are far different from those we value in the peninsula where we sip coffee or the counter that holds the dish drain. And function is just one issue to consider.
The subtle language of surfaces
Kitchens come in lots of styles — from traditional to contemporary, from farmhouse to midcentury. Because countertops represent so much visual real estate, the material they're made of can exert a strong influence on — even make or break — a kitchen's identity. Particularly when several surfaces are involved, it pays to be aware that materials convey a character that may be at odds with the rest of the kitchen.
"We look for the kitchen to be consistent in design and detailing, and this definitely includes our choice of countertop materials," says designer rafe Churchill of Sharon, Conn. "A contemporary kitchen can begin to lean traditional if the wrong material is used, and likewise, a traditional kitchen can even more easily move toward contemporary with a very cold and glossy countertop." For the traditional kitchens he designs, Churchill likes to use materials such as Danby and Carrara marbles as well as Pietra Cardosa, soapstone, zinc, and wood.
These natural materials, wood in particular, exert a subconscious attraction that invites lingering. This makes them especially appropriate for gathering places. Architect Nicole Starnes Taylor uses wood for the "perch spaces" in the small Seattle kitchens she remodels. The attraction of the wood surface draws visitors out of the cook's zone and "helps define where you hang out," she says.
Achieving balance through contrast
With exotic choices abounding these days, homeowners often latch onto a unique countertop that can be difficult to pair with another, notes Courtney Fadness, who designed interiors for Massachusetts-based Hutker Architects. Getting two materials to coexist peacefully, she says, starts with establishing a hierarchy, and then a balance, between them. "You have to consider which one takes center stage and why it's taking center stage," Fadness says. "Then you figure out how to balance that or, alternatively, create contrast."
For more photos and details, click the View PDF button below:
View PDF
Previous:
A Designer's Guide to Countertops
Next:
Options for Kitchen Countertops