Design
Ready-to-Assemble Kitchen Cabinets
RTA cabinets can yield big savings, but assembly can take hours.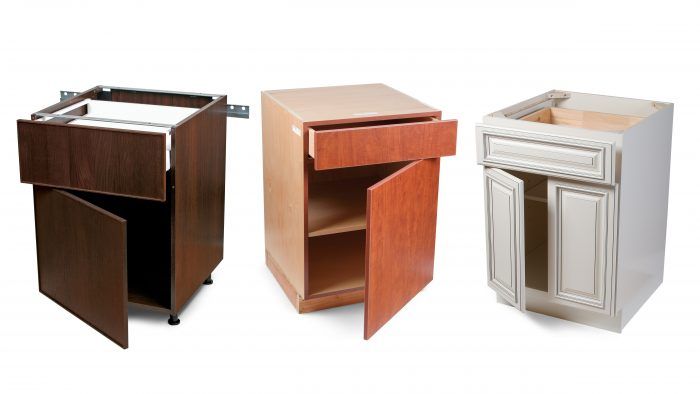 Synopsis: Ready-to-assemble (RTA) cabinets, which come to the job site flat-packed in cardboard boxes, can be used for kitchens, baths, and anywhere else built-in storage is required. Using RTA cabinets can save up to 30% compared to assembled cabinets of similar quality. RTA cabinets are available from major manufacturers such as The Home Depot and Ikea as well as from small companies such as TheRTAStore.com and CabParts. Author Anatole Burkin looks at the product offerings from all four of these sources and describes what you get for your money. The article also includes an assessment of joinery, case construction, hardware, and finish.
---
Practically anything can be purchased online these days, and kitchen cabinets are no exception. Ready-to-assemble (RTA) cabinets cost 30% to 50% less than their assembled brethren. Ikea, CabParts, The Home Depot, TheRTAStore.com, and many other companies offer a huge selection of cabinet styles and accessories that can be delivered flat-packed to your front door. They're pretty easy to assemble and only require a few basic tools.
Should I buy RTA cabinets?
How do you know if RTA cabinets are right for you? For starters, if you're not that handy and need a lot of help designing and installing your kitchen, you're probably better off working with a home center or kitchen showroom that offers design and installation services. This is because the price advantage of RTA cabinets decreases quickly if you have to factor in design, assembly, and installation.
If you're a professional contractor, consider what builder Mike Guertin says about using RTA cabinets in his business: "The assembly time kills it for professionals, except in the rare case where you need cabinets immediately in order to finish a job. Some RTAs are stocked and can be delivered in a few days versus several weeks for assembled cabinets."
The tradeoff for perhaps dozens of hours of work putting together a kitchen's worth of cabinets is at least a 30% savings in cost over assembled cabinets. Besides the assembly time, you'll also need a space to store and assemble the cabinets before you install them. Furthermore, you'll have to measure the job accurately and design the kitchen yourself, or pay extra for those services. Lisa Finnin-Ciccoli, a local marketing specialist with Ikea, says the most common mistakes beginners make involve measuring. "Exact measurements of wall placement, ceiling height, utility locations, and location and size of doors and windows are very important for planning and installation," she says.
Also important, she adds, is the time commitment: "Many DIYers underestimate how much time it takes to install their kitchen cabinets. A 10-ft. by 10-ft. kitchen can have over 100 different pieces, so organization is key. Make sure your measurements are correct, and inventory all your pieces. Group them together by cabinet to make sure you have everything you need."
Stuart Thompson, general manager of CabParts, has heard his share of complaints from DIYers. "With wall cabinets, make sure that they are good and square, and that the back is attached firmly," he says. Regarding lower cabinets, he tells customers "to take pains to get the edges flush with one another and make sure the box is square." Doing so ensures that the door and drawer reveals are consistent.
For more photos and details, click the View PDF button below: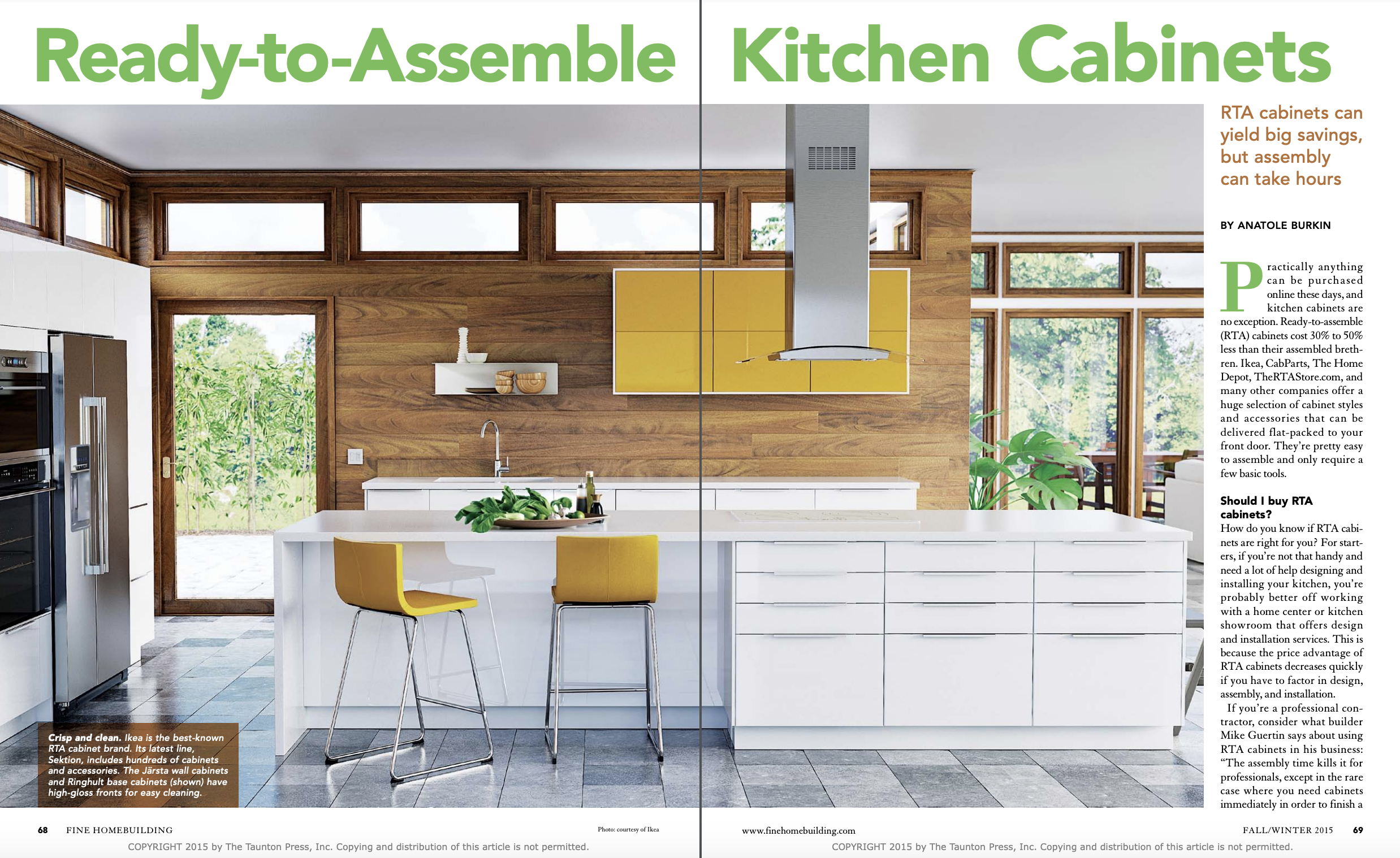 View PDF
Previous:
Get to Know Semicustom Kitchen Cabinets
Next:
Built-In Cabinets Do Double Duty in a Laundry Alcove