The Swiss Army Knife of Kitchen Sinks
This adaptable sink system is as beautiful as it is useful.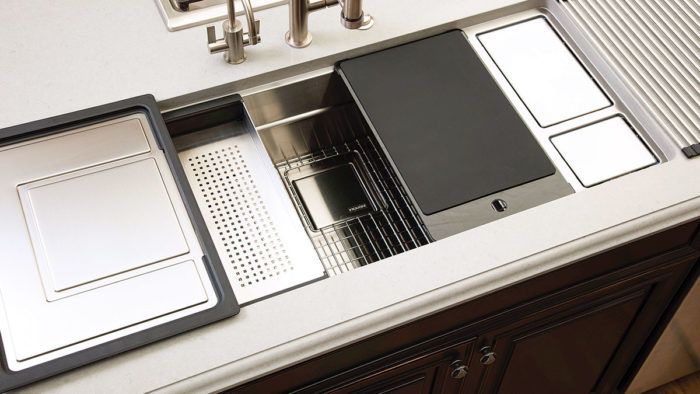 Franke's Chef Center sink system includes a number of useful features, including an adaptable collection of accessories, a pair of closable integrated compartments, and a unique remotecontrolled drain stopper. The integrated colander, cutting board, drying rack, and drain board create an efficient workstation, but it's the adjoining compartments that make this sink a true standout. Day to day, the bins can be used for storage or food prep, but they can double as ice buckets or serving stations when you're entertaining guests.
• Stainless-steel construction with a sounddampening undercoating
• 18 7/8 in. wide by 9 in. deep; 28 1/8 in., 335 5/8 in., or 41 5/8 in. long
• Sink: $1655 to $1944; racks, colander, and cutting board: $33 to $120
Previous:
One Sink, Four Configurations
Next:
Smart Faucets Are Getting Smarter