Vibrant Kitchen Faucet
This industrial-style fixture is bold without being overbearing.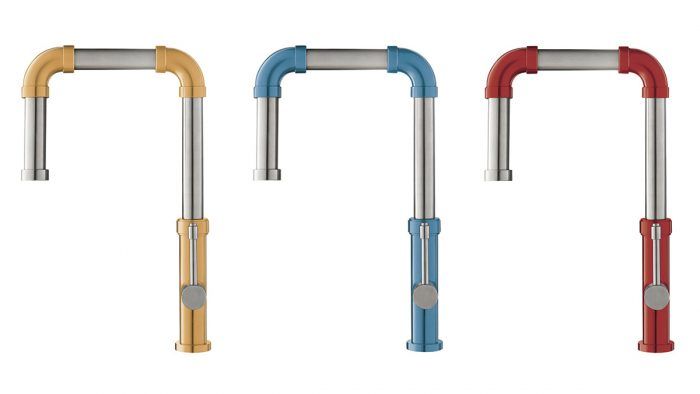 If you want to add a whimsical touch to liven up your kitchen, the Tanz faucet from Isenberg might be just what you're looking for. With its flanged 90° elbows and straight lines, the Tanz gives a nod to industrial-style fixtures without being overbearing. If you're really feeling daring, you can skip the plain stainless steel and go for the ceramic finish in one of 20 colors, ranging from a bold gloss black to a vibrant crimson. A single side lever keeps things simple, and the faucet comes with a compact matching spray handle. Price ranges from $650 to $830 depending on finish.
—Rob Wotzak, digital brand manager
From Fine Homebuilding #295
Previous:
Smart Faucets Are Getting Smarter
Next:
Elegant Faucet Inspired by Heavy Machinery