How to Clean a Paint Brush
Follow these steps carefully to remove latex paint from a brush.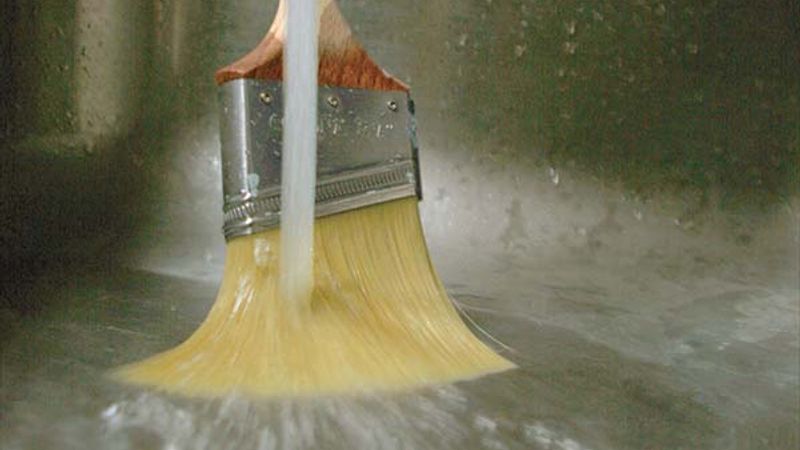 If you invest in a high-quality paint brush, it's essential to know how to give it a proper cleaning to maintain the brush for optimal performance. To remove latex paint from a brush, start by rinsing out the brush under warm water, flaring out the bristles on the bottom on the sink to extract the paint. Once most of the paint has been washed away, comb out the bristles with a steel brush, moving from the ferrule towards the tip of the bristles to loosen any paint that's hardened on the brush. After combing, rinse the brush again and repeat this process until the water runs out of the brush clear. Once clean, get rid of the excess water by tapping the brush on the toe of your shoe. Then give it a final brushing with the comb to restore its shape. Return the brush to its wrapper or case to protect it until its next use.
More Painting Tips
Previous:
How to Clean a Large Paint Roller
Next:
Cleaning Paintbrushes and Roller Covers