How-To
Cleaning a Sink Trap Line
You may need to disassemble the P-trap to remove the obstruction from a blocked sink.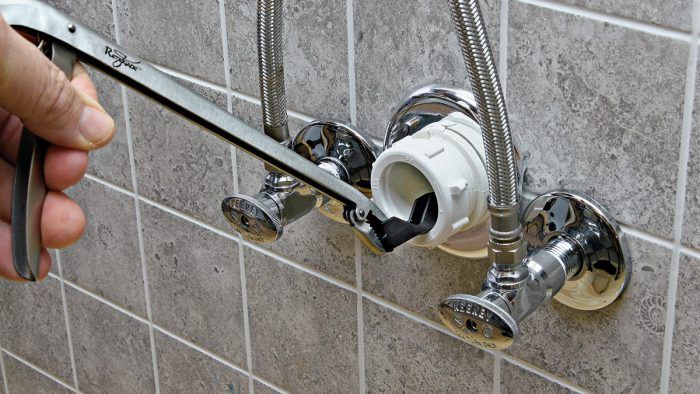 If you can't find the clog in the pop-out or the trap of your sink, you can remove the P-trap and P-trap arm as one unit and check to see if the blockage is in the drain line in the wall.
Unscrew the slip nut from the tailpiece (the pipe that comes down from the sink drain). Then loosen the nut that holds the trap arm in the wall. Drop the trap from the tailpiece and work the trap arm out of the wall orifice 1.
Many times the clog is at the elbow or T immediately behind the wall. Using a flashlight, look into the drainpipe that goes into the wall. Even if you can't see a clog, try inserting a bent coat hanger into the opening and give it a couple of twists. You might be able to grab accumulated hair with this tool and technique. You can also try a fish-hook remover (sold where any fishing supplies are sold) or rod the line with a small auger. Use any type of grabber mechanism you find practical to pull out the obstruction 2, 3.
---
Excerpted from Taunton's Plumbing Complete by Rex Cauldwell.
Available at Amazon.com.
Previous:
Clearing a Sink Drain
Next:
Replace a Sink Trap