Satin Black Appliances Are Dressed to Impress
Bosch nails their alternative to the ubiquitous brushed stainless look with this sleek black stainless collection.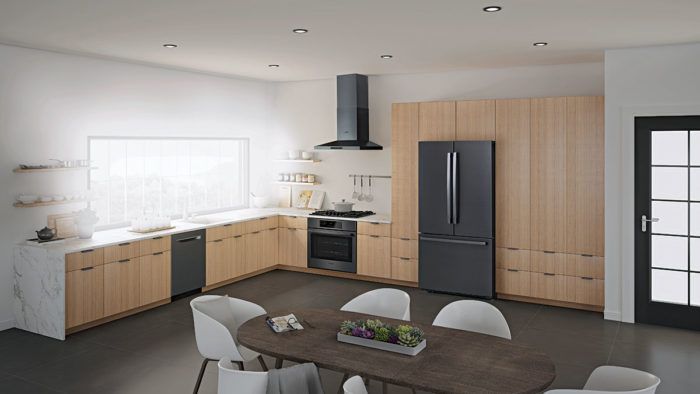 Bosch has a reputation for producing high-quality appliances in timeless, minimalist styles, and the company's new Black Stainless Steel collection is no exception. The rich charcoal finish makes each appliance stand out, while the crisp lines and simple geometric forms mean the appliances can work harmoniously with any contemporary cabinetry.
• Proprietary stainless-steel finish is scratch- and fingerprint-resistant
• Refrigerator, dishwasher, microwave, and range hood, plus several ovens and cooktops
• $700 to $4800
Previous:
High-Style Column Refrigerator
Next:
Clear-Ice Maker for Your Kitchen