How-To
Installing a Garbage Disposal
Follow these steps to hook up a standard household garbage disposal.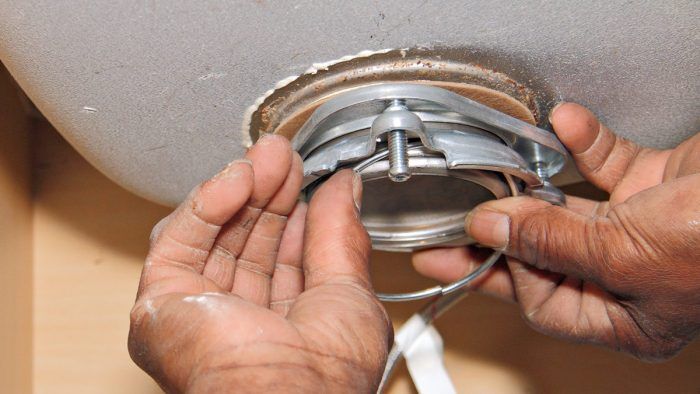 If you already have a garbage disposal, replacing it should take less than an hour, as long as the new one is the same size and has its outlet in the same position. (If you upgrade to a larger disposal you will probably need to cut a trap pipe or two to make it fit.) If you will put in a new disposal where there was none before, you will need to assemble a new trap along with the disposal.
You will also need an electrical receptacle that is controlled by a wall switch, which you will plug the disposal into. If you don't have one, hire an electrician to install one, or consult a book such as Wiring Complete (The Taunton Press, 2017).
A 1⁄3-horsepower disposal does well for light duty; a 1⁄2-horsepower unit suits most household needs. If you often want to grind things like lemon rinds, it's a good idea to install one that pulls 3⁄4 or even 1 horsepower.
TIP: If you are replacing a disposal with one of the same size, you can probably reuse the mounting bracket (the part that fits in the sink's hole), which will spare you the most difficult part of the job.
TIP: The cable shown here is metallic sheathed, but yours may be plastic sheathed. The type of cable clamp shown here works for both types of cable.
TIP: Unscrew the three mounting screws nearly all the way; that will make it easier to mount the bracket.
---
Excerpted from Plumbing (The Taunton Press, 2016) by Steve Cory.
Previous:
Installing a Dishwasher
Next:
Replacing a Garbage Disposal