5 Handsome Choices for Capping Your Shower Drain
There's something for everyone in this new line of decorative drain covers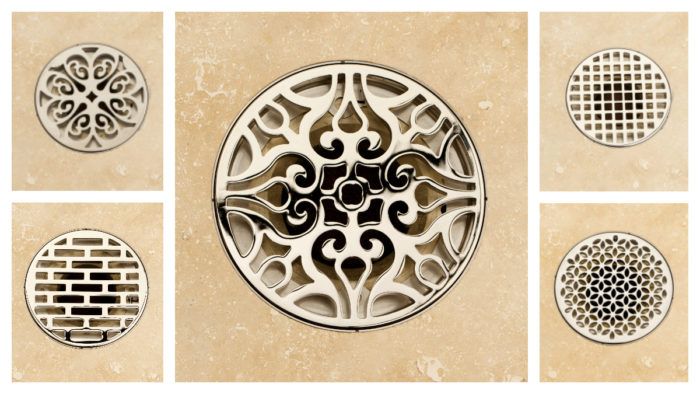 It's refreshing when something new is as much about function as is is about good looks. That certainly seems to be the case with these simple but elegant round drains. Newport Brass designed five unique patterns with the idea that at least one is bound to match your home's style. But the new snap-in o-ring mounting system is what makes these drains truly unique. It may not seem like a big deal — and I'm sure it's not a job anyone loves to do — but being able to pop the decorative cover off to quickly clear the drain, is a beautiful thing too.
Product breakdown
Available in 28 finishes
Solid-brass construction
Drain cover removes and installs without tools for easy cleaning
$204-$306 (required drain throat sold separately)
Get exactly what you need and want
Because of the proprietary o-ring system, you'll need a special fitting to install one of these round drains. Fortunately, Newport Brass has a variety of rough-in fittings to mate up with any type of plumbing pipe. They even make a drain adapter kit that will work with virtually any traditional sub-drain assemblies.
With dozens of available finishes, there's one big choice to make before you install one of these drain covers in your home. Of course you can go for the classic looks of brass or chrome — but there are more than a half dozen variations of brass finish alone. If you want something richer, go for the French gold, but my first choice might be the weathered copper with a dark, unprotected patina which will evolve with time and use.
Previous:
Sioux Chief Tile-In Drain
Next:
How to Build a Better Shower Niche