Tools & Materials
Sealers for Grout and Tile
Understand the choices for easy-to-apply sealers that provide protection for grout joints and unglazed tiles.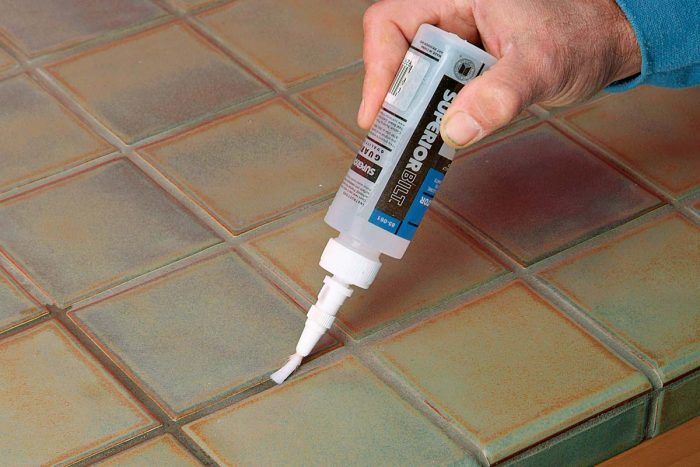 Sealers prevent grout and unglazed tiles from staining due to everyday dirt and grime and food spills (coffee, blackberry jam). Sealers essentially perform preventative maintenance, similar to wax for your car. They are very easy to apply and can provide protection that lasts for many years.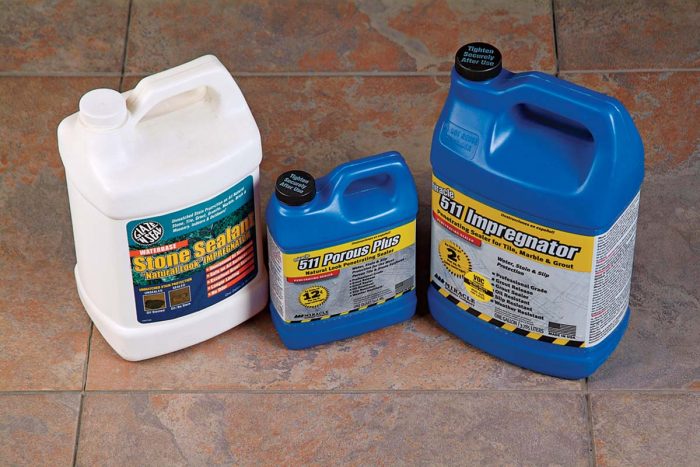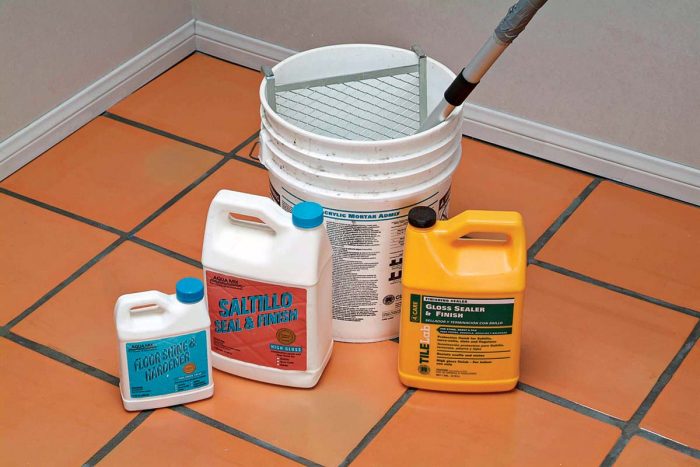 We prefer to use water-based sealers whenever possible, as they are user friendly and low odor. Some of the solvent-based sealers, like Miracle Sealants®, are excellent but require that you wear a respirator and work in a ventilated area. There are several types of sealers, each designed for a slightly different application.
Penetrating sealer
Penetrating sealers pass through the surface of grout or tile and then dry, instead of remaining as a film on top of the tile. They do not change the appearance of your grout or tile by making it look shinier, but instead leave your installation with what is sometimes called a "natural" look.
Penetrating sealers can be applied to the entire surface of the job to seal both the tile and grout at the same time, or applied to just the grout using an applicator bottle with a brush tip.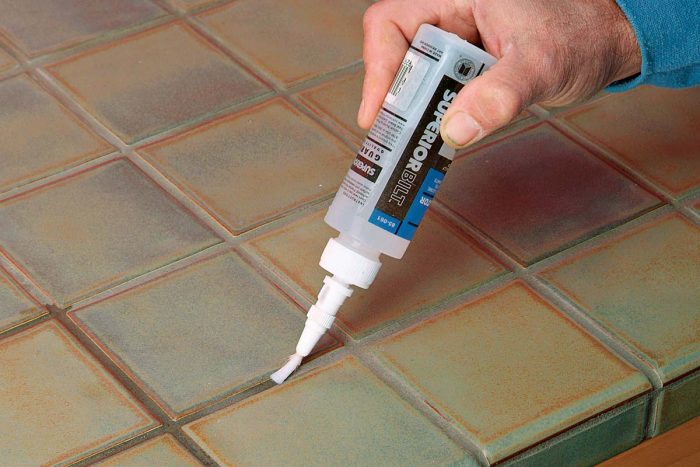 Top coat sealer
Top coat sealers are designed to put a final finish on terra-cotta pavers and other unglazed tiles, both stone and manufactured. These sealers are available with either a matte or a shiny finish. Because this sealer dries on top of the tile, it is prone to scratches and wear and needs regular maintenance.
Stone enhancer
Stone enhancers are sealers designed to protect and enrich the color of natural, unpolished stone tiles. Applied like regular sealers, stone enhancers leave stone with a "wet" look, which brings out the rich colors, especially in slate and tumbled travertine tile.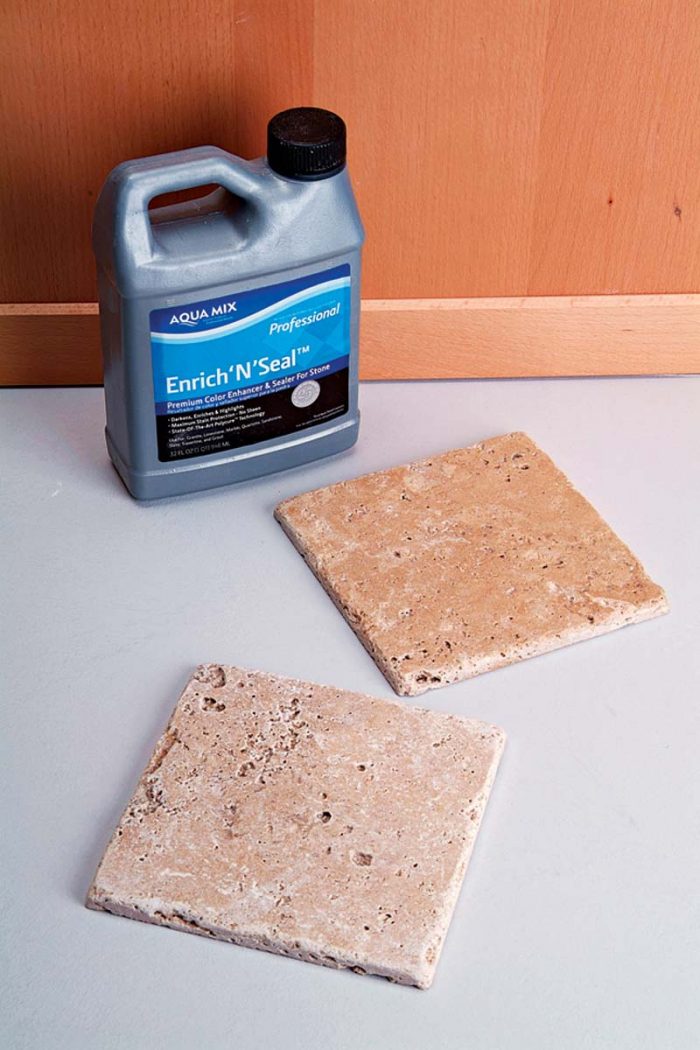 ---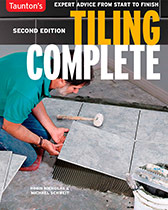 Excerpted from Tiling Complete, 2nd Edition by Robin Nicholas and Michael Schweit.
Available in the Taunton Store and at Amazon.com.
Previous:
What's the Most Durable Grout?
Next:
Caulk for Tile