Caulk for Tile
Use caulk rather than grout to seal the seams in tiled corners, between tile and fixtures, and wherever tile meets other materials.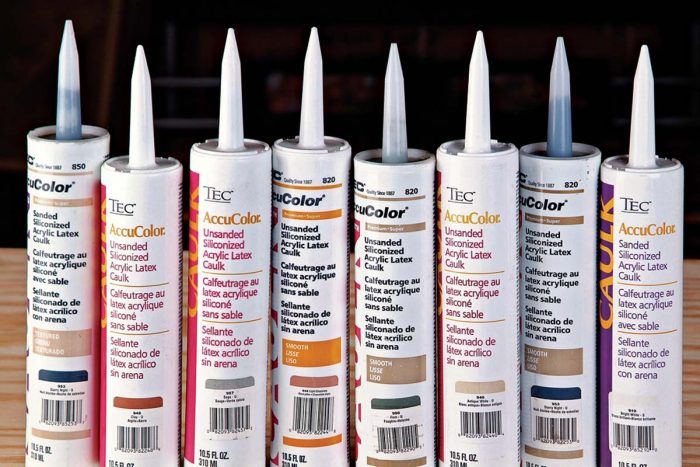 Caulk is a flexible acrylic latex or silicone material that's used to seal the seams between tiled surfaces (shower walls, corners of backsplashes) between tile and fixtures (faucets, kitchen sinks), and wherever tile meets other materials—butcherblock, paneled walls, and so on. Caulk is used in place of grout in these areas because its flexibility allows the different surfaces or materials to move independently. Such natural expansion and contraction causes inflexible grout to crack.
Planning and installation techniques are key to getting a good-looking and long-lasting caulk joint. Read Andy Engel's article on caulk joint design and prep to learn more about this.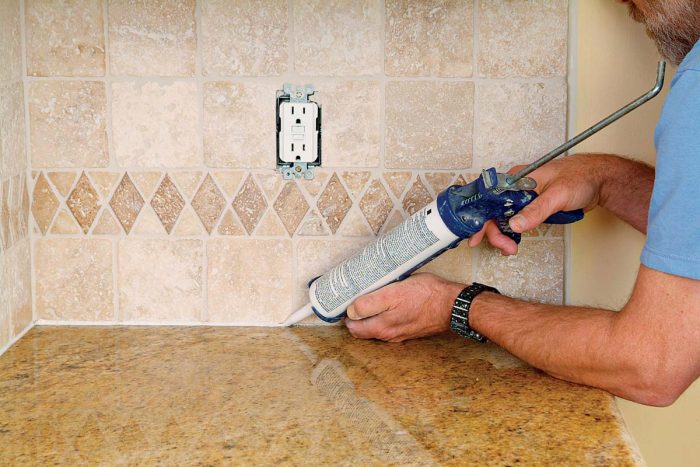 Types of tile caulk
Between the two major types of caulk, silicone is the better choice in wet areas and for outdoor projects. However, it is much more difficult to apply than latex caulk, and residue must be cleaned up with a solvent. Latex caulk cleans up with soap and water. There are some latex–silicone caulk blends that combine the benefits of both products. Most caulks are available to match grout colors, both in sanded and nonsanded textures that blend easily with the look of the grout.
Use backer foam for deep joints
If your floor tile is very thick, you will create deep expansion joints (over 3/8 in. deep) around the perimeter of a room. These joints will need backing before you can caulk them. Expansion joint foam comes in both rolls and rods and is a good backing material for partially filling a grout joint ahead of topping it off with caulk.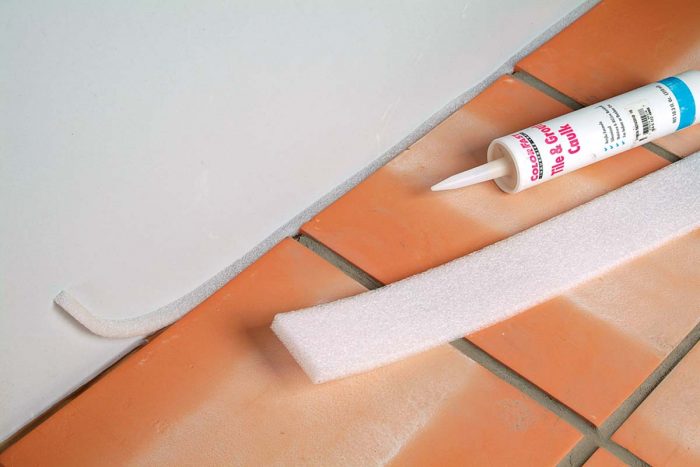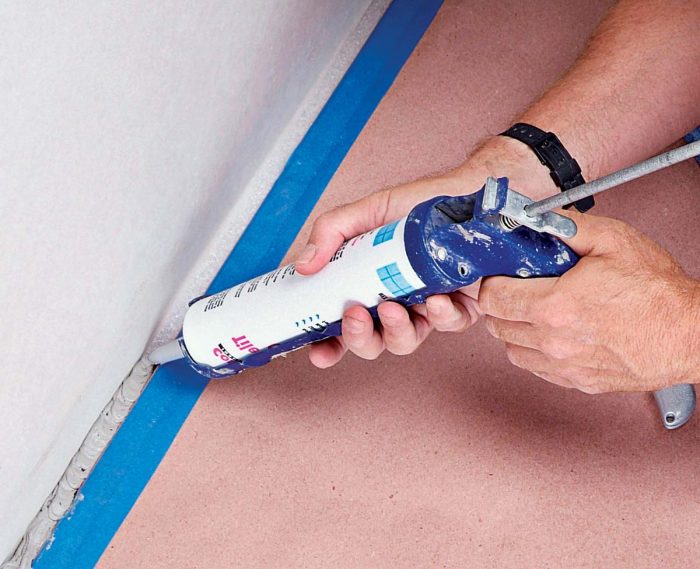 ---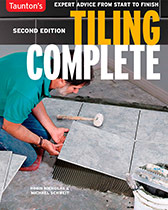 Excerpted from Tiling Complete, 2nd Edition by Robin Nicholas and Michael Schweit.
Available in the Taunton Store and at Amazon.com.
Previous:
Sealers for Grout and Tile
Next:
Hardware and Tape for Tile Installation