How-To
Grouting Decorative Tile
Tile pros Robin Nicholas and Michael Schweit share their method for keeping grout out of embossed areas of decorative tiles.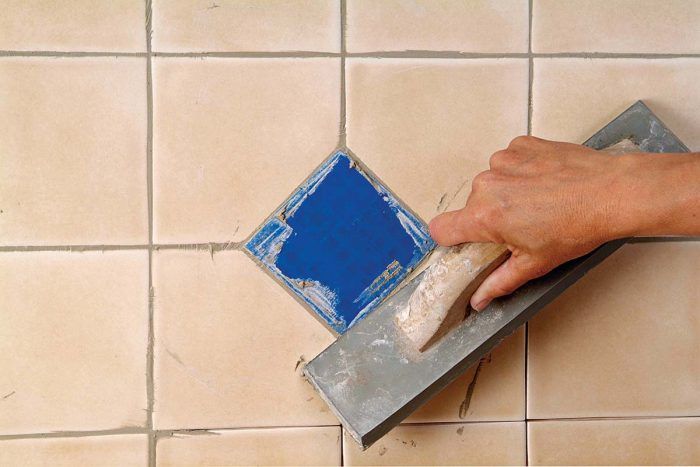 Glazed decorative or relief tiles with embossed elements are a beautiful addition to any tile job. Unfortunately, those beautiful raised elements tend to hold grout, which can muddy the look of decorative tiles. Keeping grout out of the recesses will save hours of work trying to clean them up later. Here is a method that works for us: After all the grout joints are clean and the tile is dry, tape off the embossed areas with blue masking tape 1. Work your way around each deco tile until the entire face is covered to the edges 2. Be accurate with your taping, since the grout will cling to every uncovered portion of the tile. Now grout the tiles as normal 3. After the final wipe down and polishing, peel the tape off 4 and use your fingertip to touch up any joints that may have been pulled off by the edge of the tape 5. The tile surface remains clean 6.
| | |
| --- | --- |
| | 1.  Apply tape on embossed areas of decorative tile to keep grout out of the design. |
| | 2.  Taped embossed tile will remain free from grout when the area is grouted. |
| | 3.  Grout as usual. Use care and avoid dislodging the tape. |
| | 4.  After grouting and polishing, remove tape from embossed tiles. |
| | 5.  Touch up any edge voids or holes with a dab of grout. |
| | 6. The finished installation requires no extra cleanup. |
TRADE SECRET: Remember to use a damp, not dripping, sponge to wipe down the tiles.
---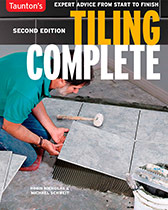 Excerpted from Tiling Complete, 2nd Edition by Robin Nicholas and Michael Schweit.
Available in the Taunton Store and at Amazon.com.
Previous:
Grouting Porcelain Tile
Next:
Grouting Terra-Cotta Pavers