How-To
Mitered Joints Make a Tiled Shower Niche Shine
All you need for tight-fitting miters in tile is an angle grinder and a steady hand.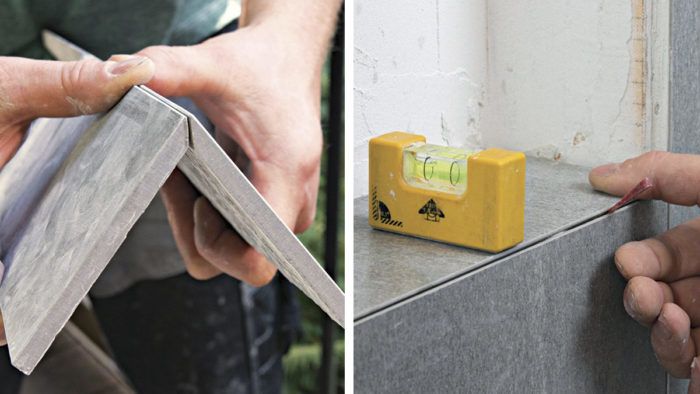 After ten years of building tiled shower niches many different ways, I've developed some techniques that ensure the niche blends with the surrounding wall tile and acts as an accent to bring the bathroom together, not an eyesore that mars the wall. The approach can be adapted to any tile style by varying the techniques for finishing the edges. Subway tile, for example, can usually be purchased with factory bullnose edging that aligns nicely with the exterior of the box. For porcelain and marble, on the other hand, I create my own edging elements, as shown here.
If you're mitering the joints between the wall tiles and niche tiles, as I am here, the wall tiles must protrude into the niche box by the thickness of the tile and thinset, and be mitered before you install them. It's better that the wall tiles protrude into the opening too much than too little, since you can always put more thinset on the niche tiles to move them inward.
It might seem counterintuitive, but I've found it easier to grind these miters by hand than cut them with a tile saw. Tile-saw blades tend to deflect, especially on today's dense porcelain tiles, and this often causes chipping along the cut edges. Instead, use an angle grinder (I prefer a cordless model) equipped with a diamond cutting blade. The key is using the factory edge as your guide, working your way up to a blunt edge as you form the miter—but stopping just short of it to avoid a brittle knife edge. If the thin line formed by the blunt edge is consistent, you'll have a consistent miter.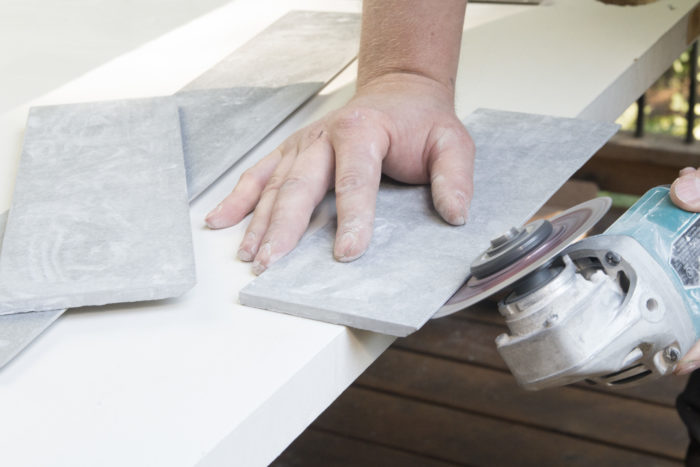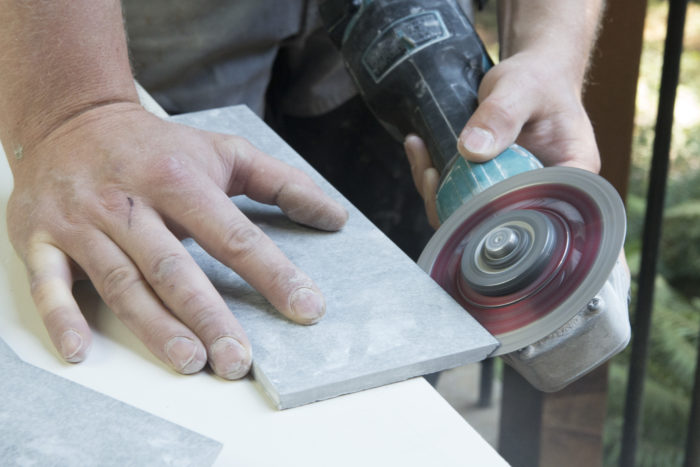 The other trick is grinding the miter a little steeper than 45° to be sure the all-important outside edge will come together cleanly.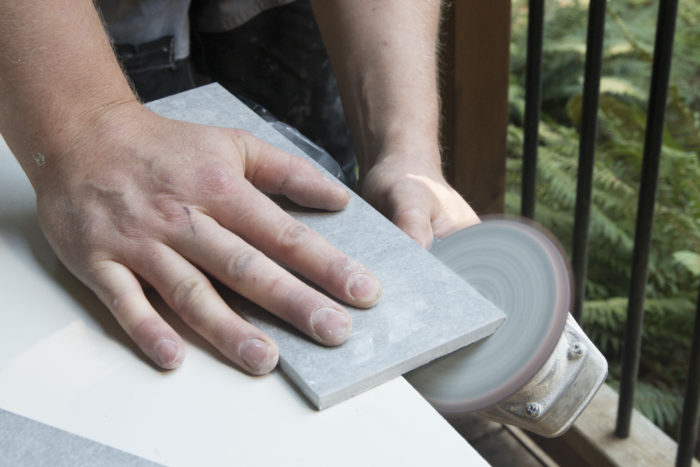 After I get the miter close with the diamond blade, I switch to a 200-grit polishing pad, which offers more control as I sneak up on the perfect miter.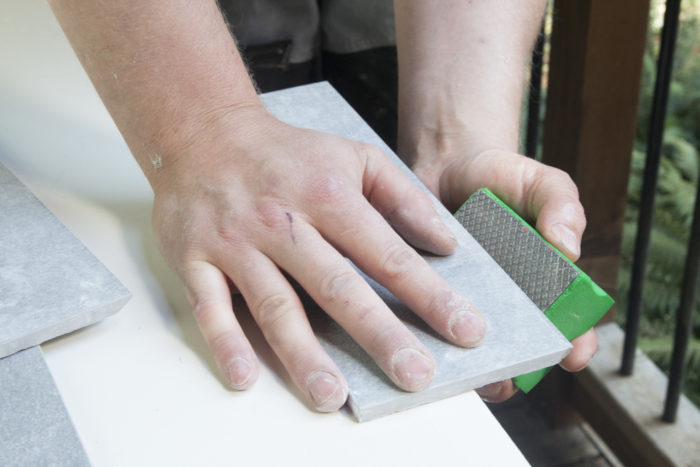 The last step is to hit all the cut surfaces and sharp corners with a 60-grit diamond hand pad before installation.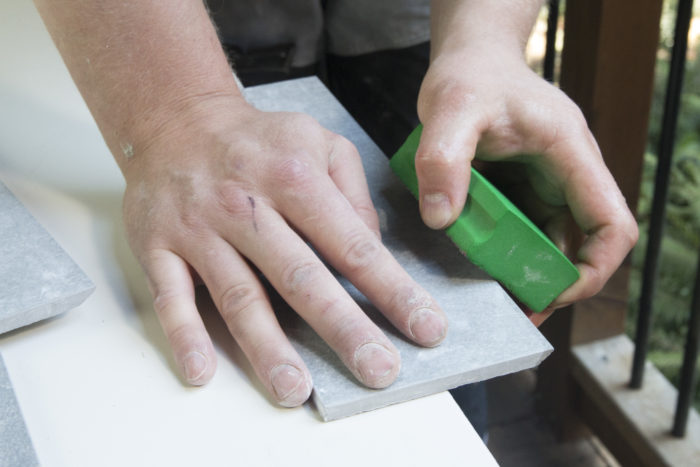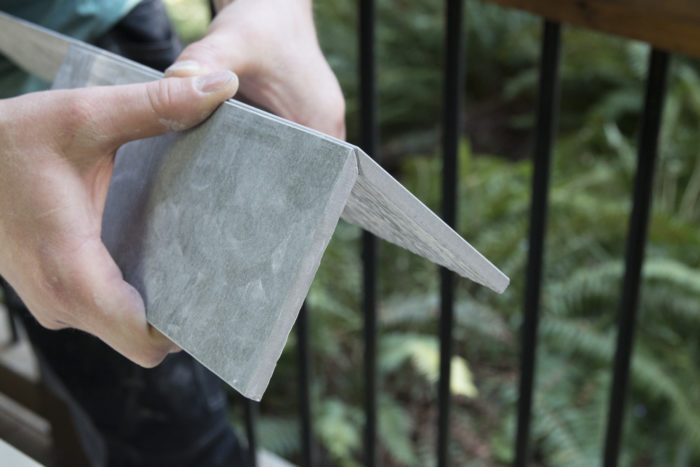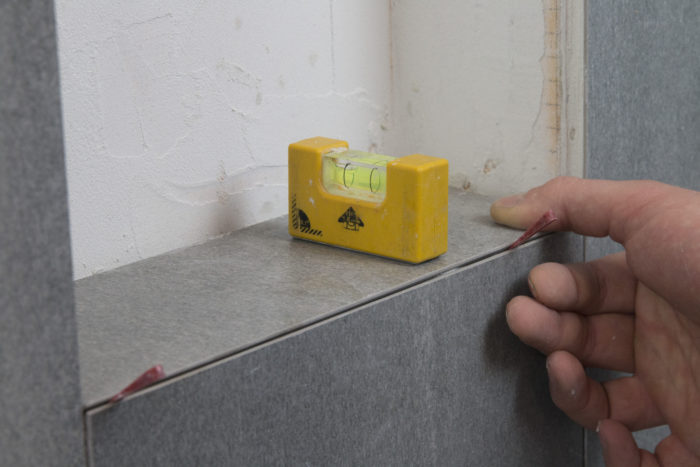 For more on this process, and to learn about Joshua Oduin's approach to integrating this tiled shower niche into the bathroom design, read the entire feature article:
How to Build a Better Shower Niche – A tile and stone pro offers detailed instructions for designing and installing a beautiful, custom niche with any type of tile.
Previous:
How to Build a Better Shower Niche
Next:
Installing a Shower Niche