A Cruck-Framed Cottage
This medieval timber-framing technique uses a curved tree, sliced in half, and placed in organic shapes to make a framework for the building.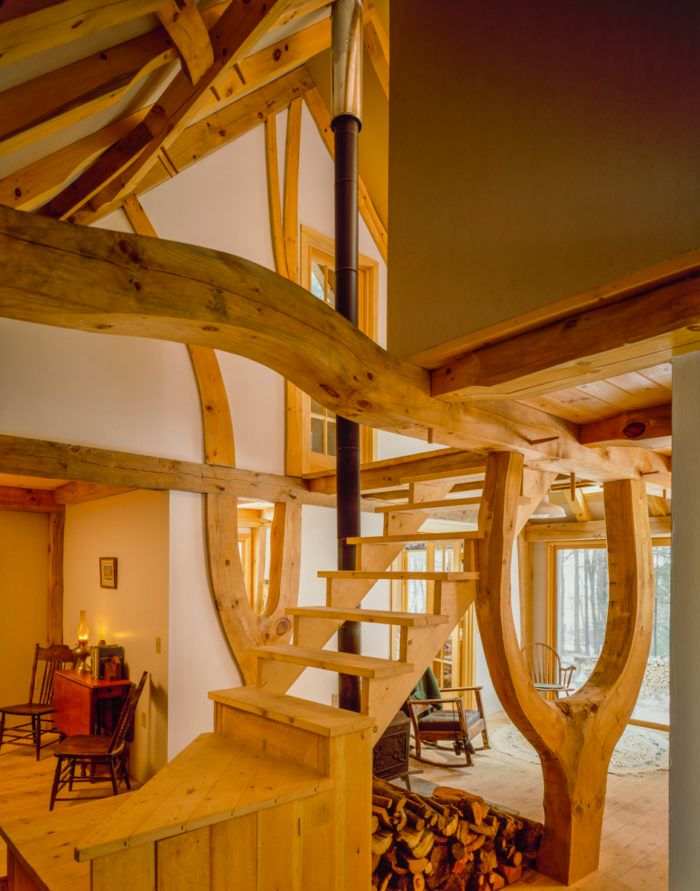 Timber framer Jack Sobon built this cool little cottage in western Massachusetts using cruck framing, a medieval technique that probably originated in Britain. The  idea is to use a curved tree, slice it in half and use those pieces in their organic shape to provide a framework for the building, in this way transferring the weight of the roof directly to the foot of the posts. The timbers are usually exposed and make a beautiful and very strong support system, sometimes incorporating a cross member to form a sort of A Frame for stability. Cruck-framed buildings are quite distinctive and have a visual quality all their own.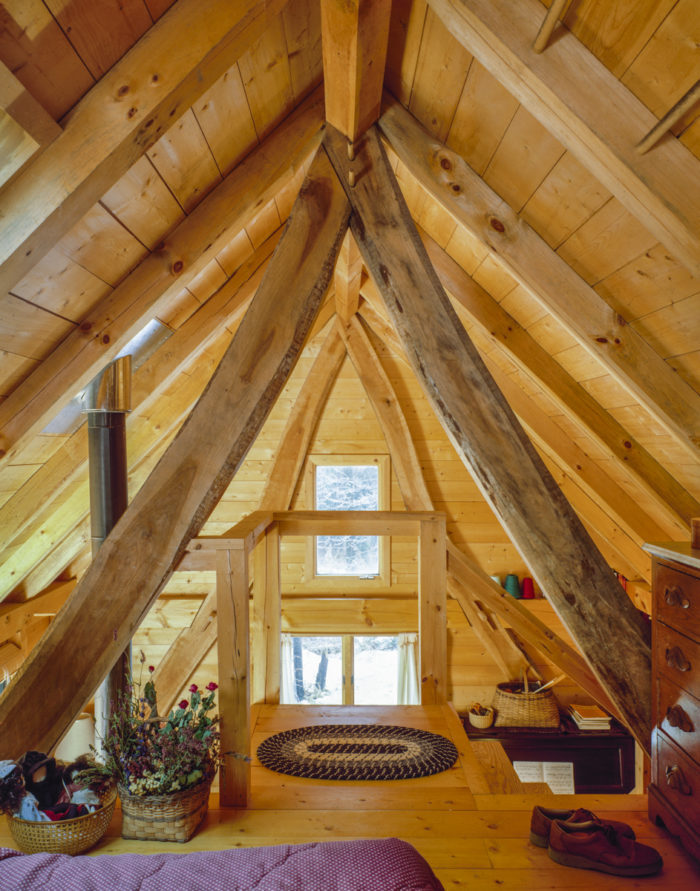 Previous:
Timber-Frame Bang Without the Buck
Next:
Timber-Frame Transformation