How-To
Restoring an Antique Timber-Frame Home
Follow the process of disassembling, moving, and reconstructing the timber-frame structure.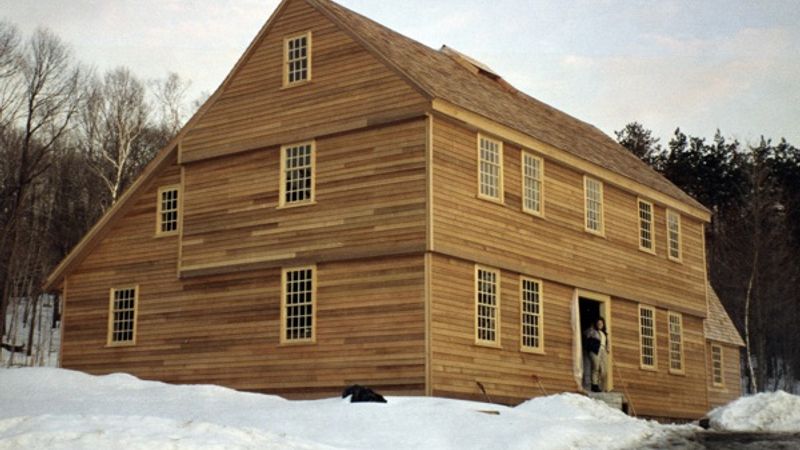 I've been a fan of old houses for a long time, and I've been involved in restoring and moving a number of timber-frame houses over the years. In this audio slideshow I'll tell you the story of my home, a classic timber-frame Colonial originally built in Farmington, Connecticut, in the early 1700s.
After more than two centuries the house had fallen on hard times and was going to be torn down for commercial development before I got my hands on it. While it looked beat up from the outside, the bones of the house were still in excellent condition. It was constructed entirely of white oak and was joined and assembled with traditional timber frame pegged joinery.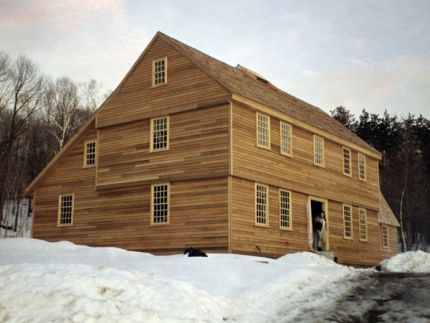 A new home, piece by piece
Having disassembled and reassembeled old timber-frame houses for many years I've become familiar with how they are built, so the process of deconstructing, moving, and reassembling the parts was fairly straightforward. All of the boards and timbers were marked and mapped out, then loaded one by one onto a truck and delivered to the site where we laid a new foundation. Assembling the timber-frame structure took only about two days with the help of a small crew and a crane.
We added two additions to the original structure. There was evidence that the house at one point had a salt-box lean-to attached to it so we restored the home with that section added. Also, we built an addition which contains all of the plumbing and venting, since the old structure was not designed to accommodate these modern-day pipes.
Over the next few months I hope to post more photos and stories from this project and others. Until then, please leave a comment, ask a question, or just enjoy the photos.
MORE IN THIS SERIES: 18TH CENTURY TIMBER-FRAME COLONIAL
PART ONE: SAVING THE STRUCTURE

Follow the process of disassembling, moving, and reconstructing the timber-frame structure.

PART TWO: PERIOD DETAILS

Follow along with the reconstruction of the period details, including doors, windows, and moldings. Watch it now.

PART THREE: HIDING THE MODERN UPGRADES

Learn how modern mechanicals and conveniences were hidden behind and 18th century facade. Watch it now.
Previous:
Keep Craft Alive: Bruno Sutter, Professor of Carpentry and Timber Framing
Next:
Details of an 18th-Century Timber-Frame Revival