Do Precut Studs Make Sense?
Learn what builder Mike Guertin thinks about these time-saving pieces of framing lumber.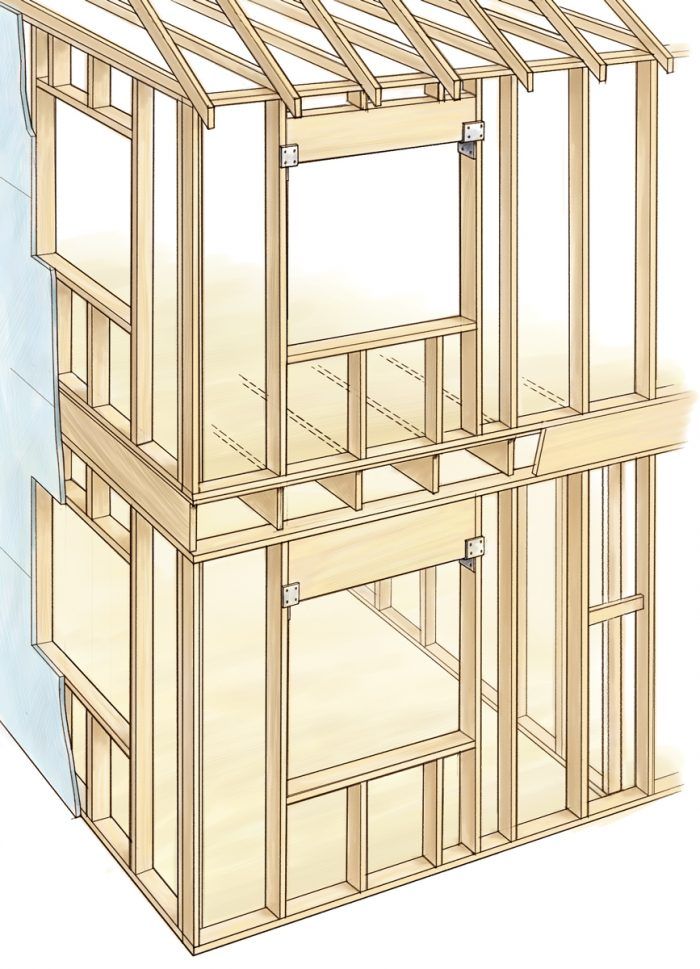 Reader question: Why is the length of a precut stud 92-5/8 in.? With the sole plate and two top plates at 1-1/2 in. each, the total wall height is 97-1/8 in. So with 1/2-in. drywall on the ceiling, a 7/8-in. gap is left, which is too much in my book. If you add 1×3 strapping to the ceiling, as they do on the East Coast, you're left with 1/8 in., which is too tight. What is the logic of this standard?
Art Pearse, via e-mail
Mike Guertin, co-author of Precision Framing , replies: Your math is correct: studs that are precut to 92-5/8-in. leave a gap of between 1/2-in. and 7/8-in. at the bottom of the wall, depending on the thickness of the plate stock. That's actually a good thing. They make wall framing easier for a couple of reasons.
When I hang drywall, I want wiggle room. The ceiling can dip (especially under roof trusses on a wide building), or the floor can have a hump. The last thing I want is to have to trim 1/4 in. off a sheet of drywall. The extra 1/2-in. to 7/8-in. helps me avoid this problem. After attaching drywall to the ceiling, lift the wall sheets up to the ceiling sheet, and leave the gap at the bottom plate. The bottom edge of the drywall should still be in contact with the plate.
This gap gives me an expansion perimeter when I'm installing hardwood flooring. Once the baseboard is installed, the gap is covered. And if you strap your ceilings with 1×3, just sandwich some 1/2-in. plywood or oriented strand board scraps between the two top plates to avoid having to trim the drywall.
I've been using precut studs successfully for years, and am grateful that lumber mills offer them. They save me a lot of time (and mean a lot less wasted material) for no extra charge. I can't wait for them to start cutting 94-1/8-in. studs that I can use for optimum-value-engineered, single-plate wall framing.
Previous:
How it Works: Simple Wood Beams
Next:
Straightening Crooked Lumber