How-To
Garage-Wall Framing: Gable
Installing joist blocking along the gable before erecting the wall saves time.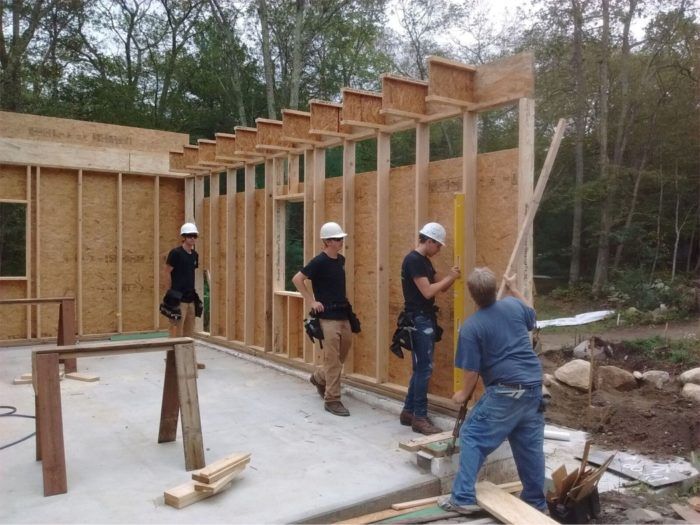 Bruce's student crew of three—Max,  Brandon, and Adam—framed and sheathed the gable wall of the garage at the 2016 FHB House, then they lifted the top onto sawhorses.
Propping it up enabled them to install the 21-in.-long joist blocks that run from the rim board to the first inboard floor joist. The engineer, David Macolini from Becker Engineering, called for the blocking to help tie the subfloor diaphragm to the gable wall.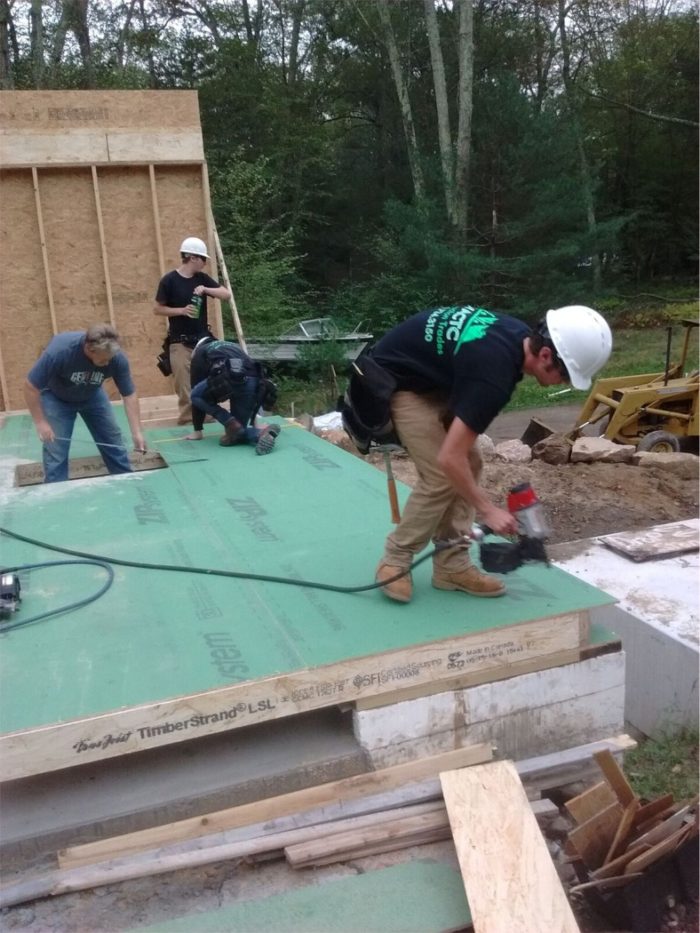 When we framed the main house's gable wall, we installed the joist blocking after the wall was erected and the joists were installed. Bruce figured installing the blocking first would save time — and it did. No staging was needed for fitting blocking between the joists and the rim board.
The extra weight of the TimberStrand rim board and blocking would have made the wall too heavy for Bruce and me to lift alone, but with the help of a couple of students, the seven of us had no problem lifting the 9-ft.-plus-tall wall.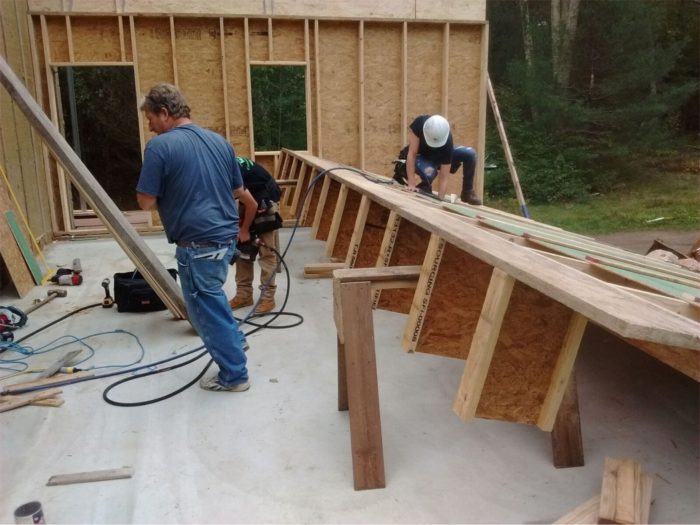 Previous:
Rake-Wall Framing
Next:
Framing Basics: 3 Simple Tips for Framing a Wall