Panel Placer
An unexpected garden tool makes it easier to lower subflooring.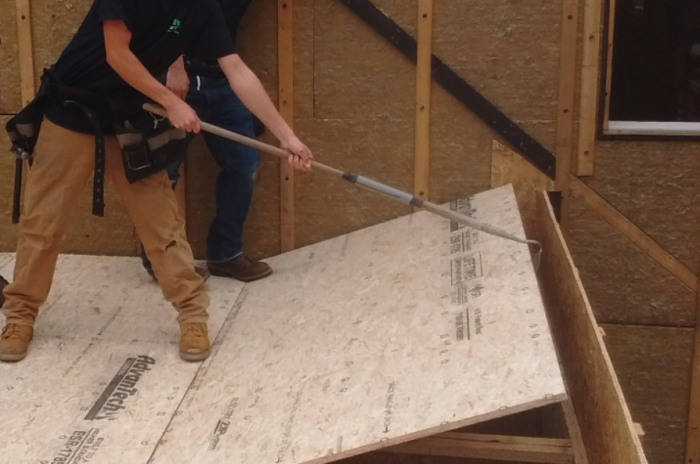 Using construction adhesive under tongue-and-groove subfloor has become standard practice in our region. We lay beads of adhesive on the joists and then try to lower each sheet gently. The challenge: In order to control the sheet placement, someone has to stand on the open joists, or we have to lay a plank or extra sheet in front of the one we are placing. In either case, production is slowed down either from dancing on the joists or shuffling around a temporary walking surface.
When my brother Bruce recently asked me if I had a garden hoe, I was puzzled. He said he had an idea—use the hoe to lower the subfloor sheathing while standing on the sheets we'd already installed. It worked like a charm, giving us complete control of the sheet placement. Other framing crews may laugh, but we're glad to have this garden tool in our framing kit.
—Mike Guertin, East Greenwich, R.I.
Edited by Charles Miller
From Fine Homebuilding #296
Previous:
Wall-Framing Tools I Love: QualCraft Wall Jacks
Next:
Roof Framer's Sawhorse