How-To
Comparing Rot-Resistant Framing Materials
Copper- and borate-based preservative treatments have proven effectiveness, but structural plastics are more durable.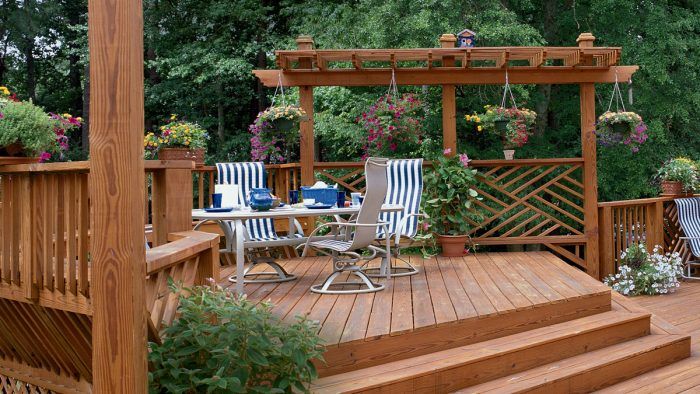 Synopsis: When copper chromated arsenate (CCA) was eased off the market in 2003 due to fears about its toxicity, builders needed to find new sources for rot-resistant structural lumber. Back then the industry has responded by developing three new types of rot-resistant framing materials. The alternative materials include lumber treated with alkaline copper quaternary (ACQ) or copper azole (CA); wood treated with borate, a naturally occurring mineral salt; or fiberglass-reinforced plastic lumber (FRPL), made from recycled plastics. 
---
For 60 years or so, a compound called chromated copper arsenate (CCA) successfully protected structural lumber from the harmful effects of weather, bugs, and microbes. Eased off the consumer market back in 2003 due to concerns about its toxicity, CCA was replaced by two other compounds also rich in copper but without the arsenic or the chromium: alkaline copper quaternary (ACQ) and copper azole (CA). Now, nearly four years later, they remain the only residential choice for treated wood rated for ground contact.
Technology in lumber treatment is moving forward, however. Manufacturers are working hard on more benign organic compounds that not only eliminate the corrosive effects of traditionally treated lumber products but that also can be used directly in the ground.
Until that technology is ready for market, three effective structural materials can be used when mold, insects, and decay are a concern. Each has varied applications, levels of protection, and price differences.
Copper-based ACQ and CA are highly recognizable materials that continue to dominate the preserved-wood industry. Borate-infused lumber is not a new technology, but it is a fast-growing, nontoxic alternative to metal-based treatments. And plastics, which typically have been thought of only as decking material, are emerging as another viable structural material.
Each material has significant strengths and weaknesses that are important to understand before being incorporated in any type of building project.
ACQ/CA Alkaline copper quaternary/copper azole: less toxic but highly corrosive
ACQ and CA are the two copper-based compounds that have been the industry standard for residential use since chromated copper arsenate (CCA) was phased out in 2003. Readily available, ACQ- and CA-treated lumber products have established a reliable track record of protection against moisture, mold, and insects, as well as endured the effects of direct ground contact. Don't be misled, though: Not all copper-based treated wood is intended for in-ground use. Copper-rich preservatives are forced into wood with various retention levels depending on the lumber's intended end use. A label attached to each piece of lumber specifies the wood's proper application.
The transition from CCA to ACQ and CA has not been seamless. Eliminating arsenic and chromium reduced treated lumber's toxicity but significantly increased the wood's corrosive effect on steel fasteners and hardware, as well as on some types of flashing.
Copper corrodes steel — like nails and joist hangers, for example — through a process known as galvanic corrosion. When these two dissimilar metals come in contact and are exposed to moisture, the less-resistant, more-active metal (steel) becomes anodic and literally is consumed by the cathode, or the stronger, more-noble metal (copper).
The increased levels of copper also have made ACQ and CA lumber more expensive, and the absence of chromium allows more copper to leach into the environment. That's a problem for aquatic organisms, and it could lead to government restrictions in the future. As a result, the industry sees ACQ and CA as a step on the way to third-generation treatments.
For more photos and details, click the View PDF button below:
View PDF
Previous:
What's the Difference: Pressure-Treated Lumber
Next:
What Happens if Your Framing Gets Rained On?