Skilsaw Super Sawsquatch
This 16-5/16-in. beam saw can cut a 6x6 in a single pass! Is that overkill or is it just awesome?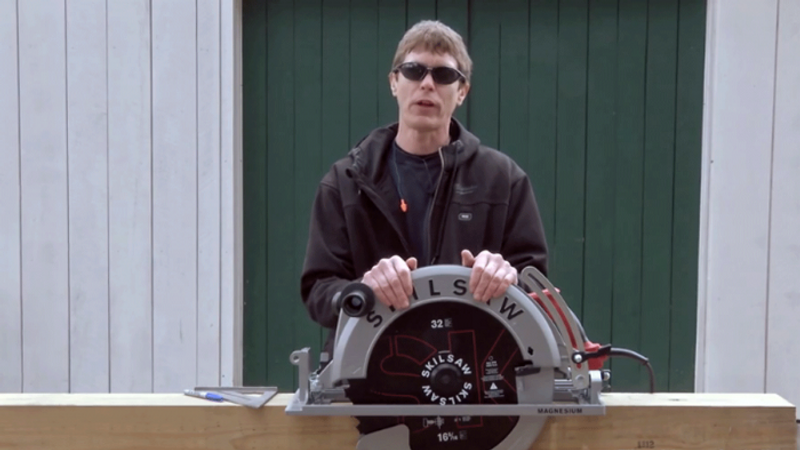 Wanna try timber-framing? Maybe you have a bunch of landscape ties to cut? If so, you're going to want to check out Skilsaw's new beam saw, the Super Sawsquatch, which sells for around $700. In this episode of Tool Tech, host Patrick McCombe takes a look at the saw and puts it through some basic cutting tests.
The Sawsquatch saw is based on Skilsaw's Mag 77, a 7-1/4-in. worm-drive saw, but owing to its much larger blade, it has a larger base and an auxiliary handle that can be mounted on one of two spots. If you have a work that involves timbers or a lot of engineered-lumber beams, you'll definitely want to watch the video.
16-5/16-in. Magenesium Super Sawsquatch Worm Drive Saw (SPT70V11)
$700
Senior editor Patrick McCombe has been testing power tools on behalf of national publications for more than 15 years, and he regularly meets with product manufacturers to try out new introductions. In the Tool Tech series, Patrick reviews the latest tools and materials, discusses building technology, and shows time-tested techniques for better, more-efficient home building. Consider becoming an online member to watch other Tool Tech videos.
Previous:
Worm-Drive Reimagined
Next:
Compact Blade-Right Circular Saw