Grace Select Ice Barrier Membrane
A 25 mil version of the original Grace Ice and Water Shield, Grace Select is priced competitively with granular ice barrier sheets.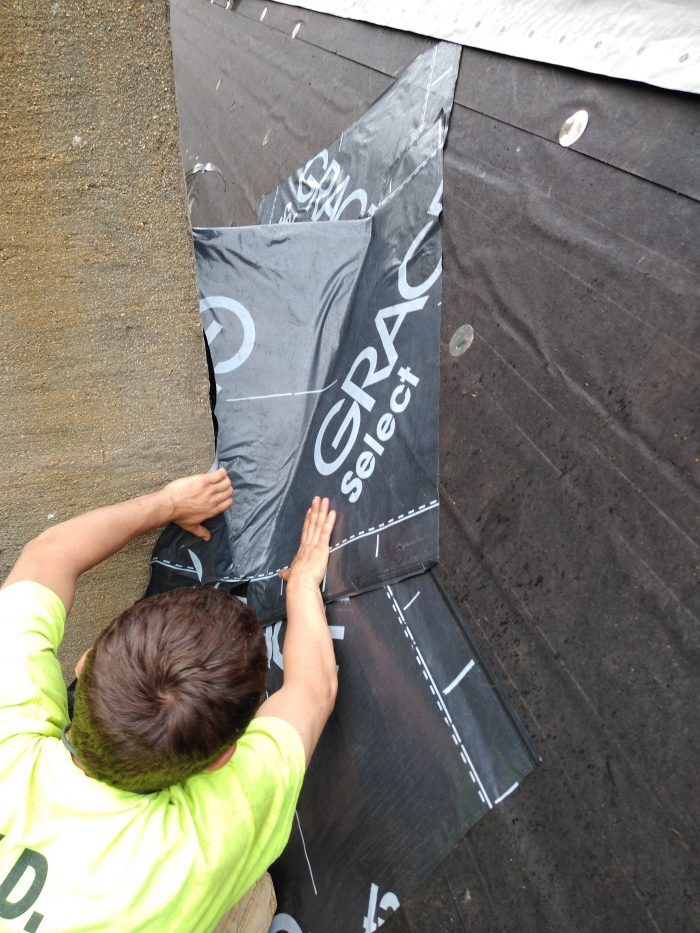 Grace Ice and Water Shield has been my go-to ice barrier roof underlayment since the mid 1980s (it was introduced in 1978) .  In 2012 GCP introduced Grace Select, a 25 mil thick version with similar features as the original – high density slip-resistant plastic cap film, self-sealing self-adhering rubberized asphalt adhesive backing and RIPCORD (r).
Select is lighter and the slightly smaller rolls are easier to handle up on a roof, especially when working alone.   And I found the thinner material easier than the original to bend and fold at critical roof locations I like to seal: roof sheathing to fascia and rake boards around the perimeter of the roof, and vertical and side wall to roof sheathing connections. It also has a lower profile when 'J' folding together with regular underlayment so the fold won't telegraph through the roof shingles.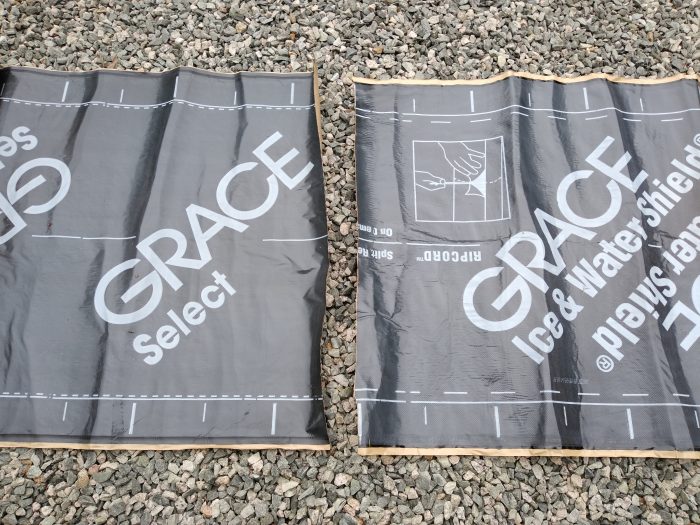 The plastic cap film separates the rubberized adhesive from the overlying roof shingles making future reroof preparation easier. Hopefully you won't be doing the reroof 30+ years from now, but the roofer then will thank you. And when the time comes, a new sheet of Select can be applied right over the original.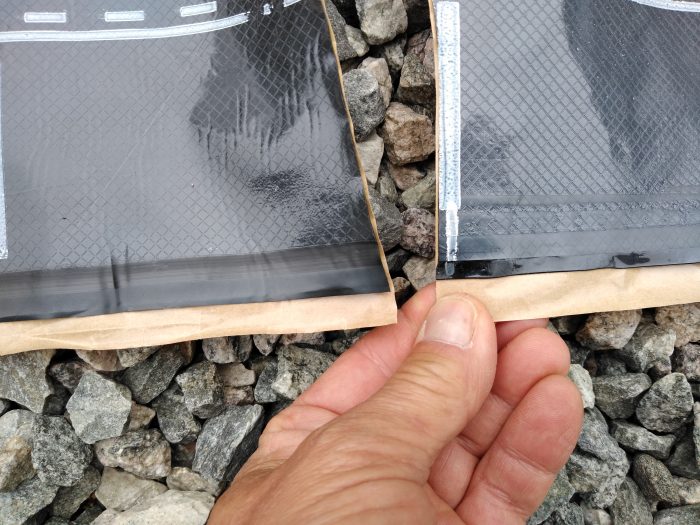 Grace Select has a different edge treatment than Ice and Water Shield.  The plastic cap sheet extends all the way to the edge on Select and the rubberized asphalt is stepped back about 1/4 in. on the backside from the edge.  Ice and Water Shield exposes about 3/8 in. of the rubberized asphalt on the face along the edges.  I find it easier to position and place the Select without the exposed asphalt.  With Ice and Water Shield the exposed asphalt can sometimes stick to unintended surfaces when laying it down and gets stuck to your fingers on hot days.  The advantage of the exposed asphalt is a seamless asphalt bond between successive sheets of Ice and Water Shield when placed on top of one another.  Even though Select doesn't have the exposed asphalt I'm still confident of a good seal between sheets with the prescribed 4 in. overlap.

Select can be installed as an underlayment for all steep slope roofing including metal that sometimes requires a high temperature compatible product.
And Select is priced right – about the same as granular-surfaced ice barriers – 35 – 40 cents per sq ft. Rolls are 3 ft. wide and 65 ft long (195 sq ft) and run $70 – $80.
In addition to Grace Select, GCP also makes Grace Select HT for high temperature climate use. The rubberized asphalt is formulated to handle temperatures to 220 F.
IG: @mike_guertin
Previous:
Chasing Wind-Load Requirements
Next:
Synthetic Roofing Underlayments