Coil-Nail Holster
A custom-cut length of PVC pipe makes a handy holder for your coil roofing nails.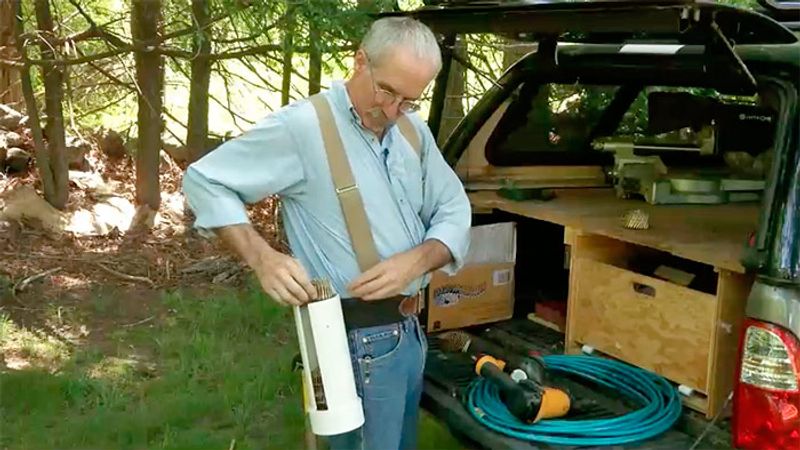 If you're getting ready to head up on a roof to install some shingles, you'll want to bring some extra nails with you. Although you could try to carry the neatly coiled nail in your pouch, and hope they don't get bent out of shape, but there's a better way.
Mike Guertin, of East Greenwich, R.I., figured out a way to use a piece of 4-in. PVC to create a holster for his coil roofing nails. The piece is 12 in. long, has a cap glued to the bottom, and a wide slot cut along one side. On the reverse side, two horizontal slots allow a strap to be threaded through so the holster can be attached to your belt. The coils of nails can be stacked inside of the tube where they're protected from damage, and can be easily pulled out when you need a reload.
Previous:
Roof Sheathing: Silver Side Down
Next:
Easy Shingle Cutting With a Pneumatic Cutter