How to Remove Lichen and Moss from Your Roof
Choose a safe and effective product to clean asphalt shingles without damaging them.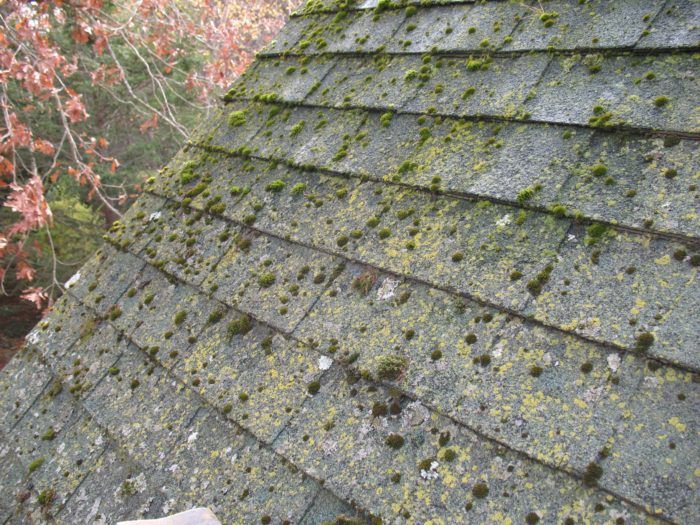 The first step in maintaining your roof is to roof it right. If you're not doing the work yourself, choose a qualified professional roofer to do the job. And choose your roofing material wisely. Some roofing will require less maintenance than others. Choices include metal and slate. Some roofings types last longer than others, as well. That said, data shows that you are probably going to choose asphalt shingles, which can last a lifetime, but likely not without some repairs and maybe replacing a few shingles here and there. And, you may need to clean the roof once in a while.
Twenty years ago I bicycled about 500 miles along the Oregon / Northern California coast and marveled at the number of asphalt shingle roofs carpeted with lichens and moss. The roof growth gave character to many seaside and forest cottages. Though the roofs looked cool, I knew the shingles probably wouldn't last too much longer.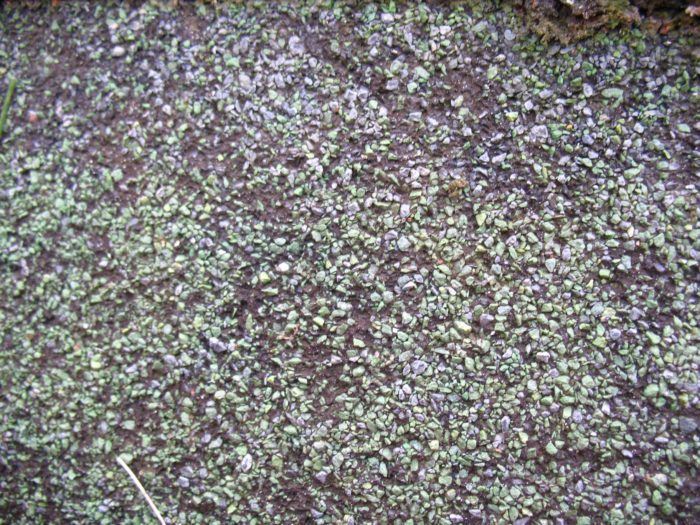 Lichens and moss accelerate shingle deterioration by loosening shingle granules and exposing the asphalt and fiberglass base materials. The granules aren't just there to color the shingles; they protect the base materials from sunlight and weathering.
About five years ago, I noticed a few patches of lichens growing on the north side of my roof. Like most lazy homeowners, I ignored the problem. Then about two years ago, when the roof looked like those out in the Pacific Northwest, I knew I couldn't put off treating the growth any longer.
There are several bad remedies — pressure washing, bleach, ammonia, TSP … that can either damage the roof shingles or damage surrounding landscaping plants. Several name-brand cleaners that aren't harmful to the roof shingles and less damaging to plants (Jomax, Spray And Forget, Wet and Forget, …) have alkyl dimethyl benzyl ammonium chloride or octyl decyl dimethyl ammonium chloride as the active ingredients.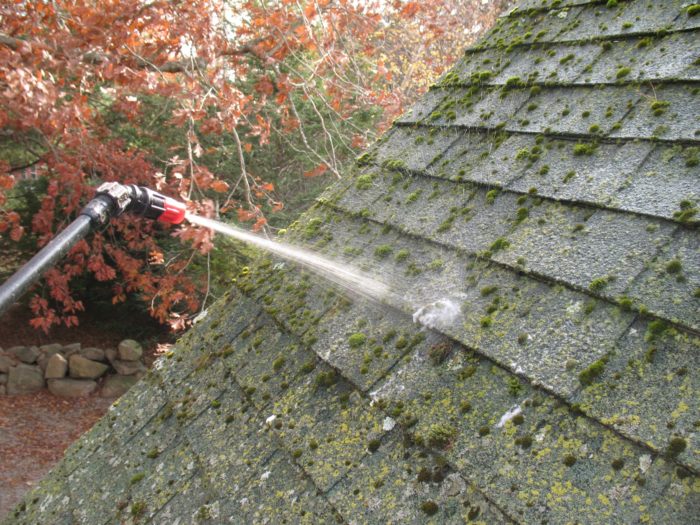 I used a pump sprayer and applied a heavy mist to the roof two times about an hour apart. The recommendation for most of the products is to hose down plants that may get dripped on when applying the solution to the roof. I didn't hose down any plants before spraying the roof and none suffered ill effects from overspray or drips.
According to some manufacturers the spray is 'reactivated' each time it rains and will remain effective at preventing new growth for three to five years.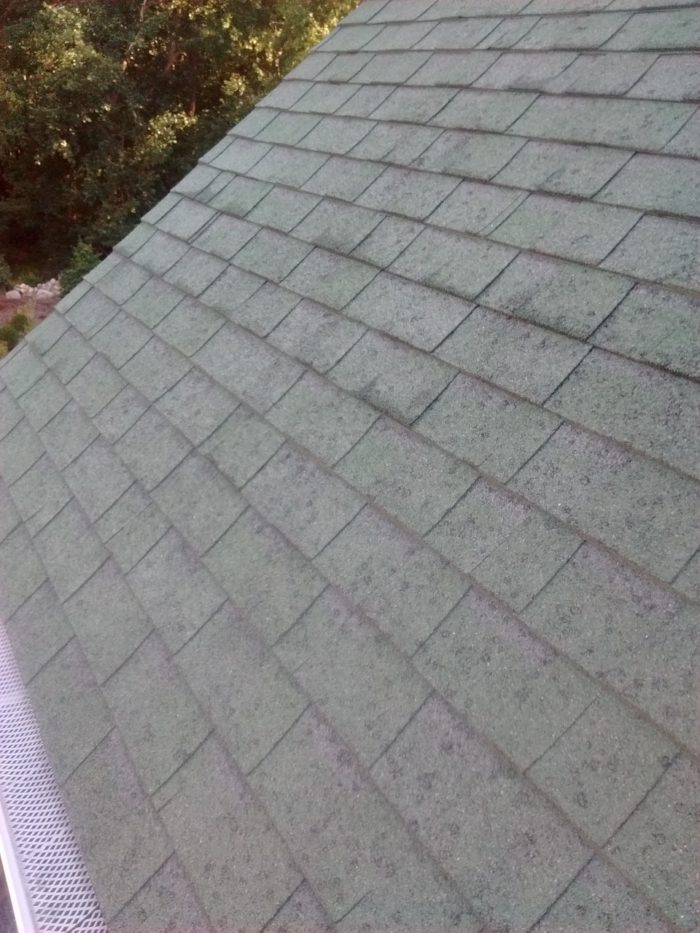 Nothing happened for a couple of months; then slowly the lichens and moss began to turn brown and gray. It took over a year for all the growth to die, dry up, and fall off the roof. It was only then that damage to the roof granules became obvious.
I installed "35-year" warranty shingles when I built the house 21 years ago. Hopefully the shingles will last another 15 years, but the lichens and moss may have shortened the shingle life by 5 years or more.
I've used the same products on the roof of my in-laws house in Florida and my mother's patio pavers (also in Florida) to clean algae stains — and three years later, the roof and pavers are still stain-free.
(c) Mike Guertin 2017
Previous:
Plumbing Vent Boot Flashing Repair: Method 2
Next:
Refinishing a Rusty Metal Roof