Modified-Bitumen Flat Roofs
This manufactured, asphalt-based flat roofing is durable, resistant to damage, and easy to repair.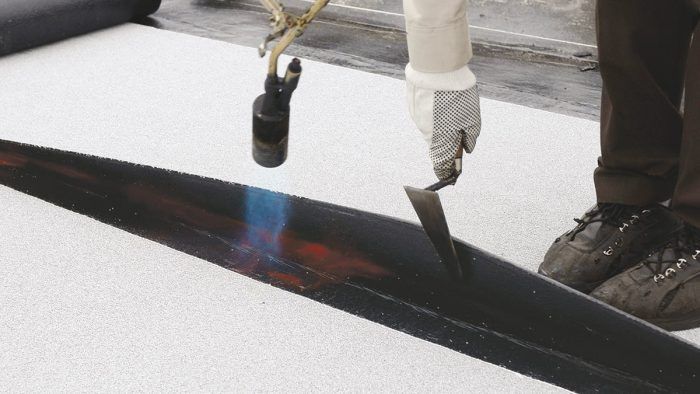 No roof should be completely flat, or it won't shed water. But "flat roof" is a convenient term for a class of multimembrane systems with very shallow pitches. At one time, built-up roofs (BURs) once represented half of all flat roof coverings. BURs consisted of alternative layers of heavy building paper and hot tar. Today, modified bitumen (MB) is king, with cap membranes torched on to fuse them to fiberglass-reinforced interplies or base coats. For that reason, future roofs are likely to employ hot-air welding, cold-press adhesives, and roll membranes with self-sticking edges. Increasingly, professionally installed sheet-material systems such as EPDM (synthetic rubber), TPO (thermoplastic olefin), and PVC systems are gaining market share.
Previous:
Installing a Low-Slope EPDM Roof
Next:
An Inside Look at Living Roofs