How-To
Retrofit Intake Vents
Bring in fresh air through venting drip edge.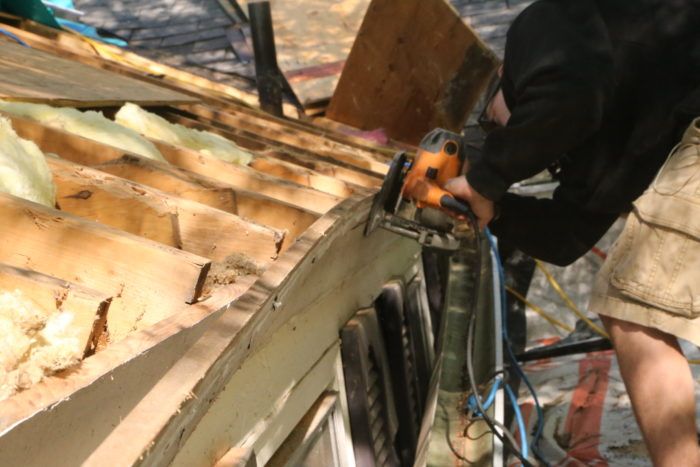 This house has a very narrow overhang—6 in.—and square-cut rafters, leaving only 1-1/2 in. of "soffit" area between the fascia and frieze boards. This leaves little room for soffit-style intake vents. So instead, we ripped a 1-3/4-in. strip off the top of the fascia, leaving an open space between the sheathing and the fascia. Then we installed venting drip edge. The sloped return leg on the extended nose of the drip edge is louvered for air to enter the attic. And this puts the intake air right under the roof sheathing so it enters the vent baffle without obstruction.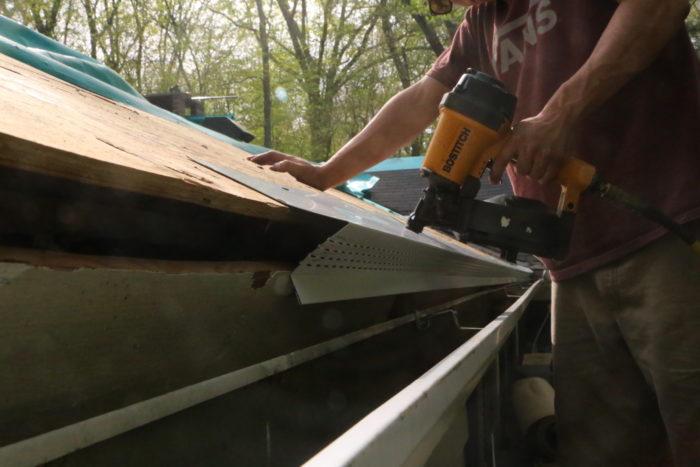 After that, we removed the roof sheathing, fabricated custom vent baffles for each rafter bay, and took care of any incidental air-sealing of vent pipes and drywall transitions we could reach. For more on that, check out "Roof Vent Retrofit From the Outside In" in FHB #278.
Photos by Mike Guertin.
Previous:
Roof Vent Retrofit from the Outside In
Next:
Venting a Tricky Old Roof