Add Dimension with Tile
These 3D concrete tiles are subtle artistic departures from the norm with their unique texture and shapes.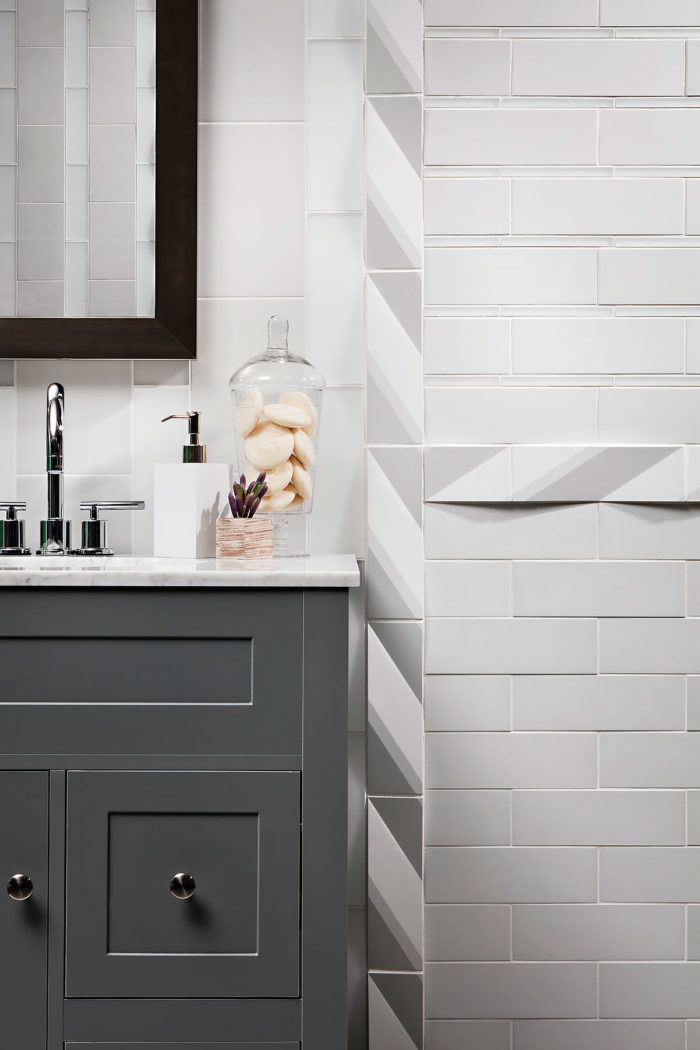 It took a marriage of material science and design to produce the versatile new Contourz collection from Lunada Bay Tile. Made entirely of concrete, Contourz tiles are durable enough to be used indoors or out, and should be installed and cared for similarly to natural stone. The tiles come in a soft satin finish in 18 muted hues, making them a subtle backdrop in any space. If you want to take things up a notch, choose one of the 3D patterns and make your bathroom walls or kitchen backsplash pop.
• Eight-mm-thick tiles can easily be combined with other conventional tiles
• Tiles come in three flat patterns, four 3D patterns, and two linear patterns
• Can be used on light-traffic floors and wet or dry walls • $30 to $47 per sq. ft.
Previous:
New Floor Tiles With Old-World Flair
Next:
Modern Tiles Keep Morocco's Artisanal Culture Alive