Cutting with Tile Nippers
Use this hand tool to nibble away at or snap small sections of tile for surprisingly accurate and complex cuts.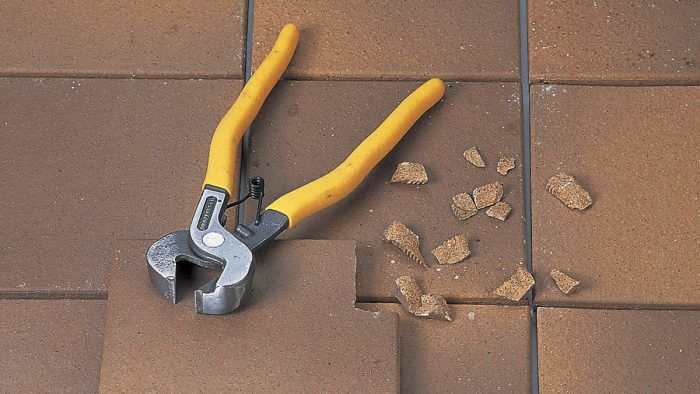 Tile nippers or biters are simple, inexpensive hand tools useful for many tile-cutting jobs, and you can keep them handy in your pocket. However, using a nipper does require hand strength and some practice to get smooth and accurate cuts. While you can make practically any cut with a nipper, they're most practical when you need to nibble away a corner or small section of a tile.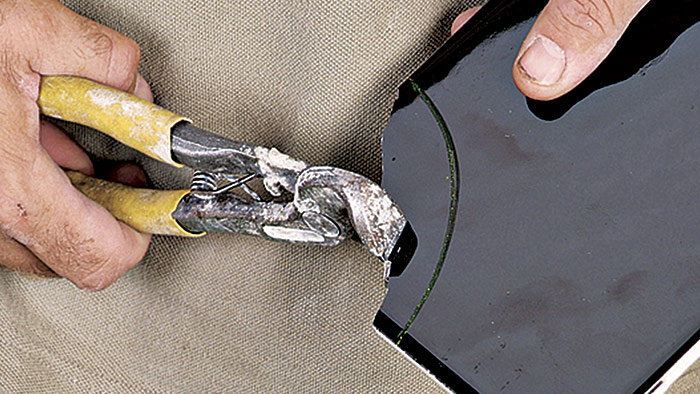 They're also great for refining the shape of curves and complex cuts. To cut with nippers, firmly grab the tile with the tool's jaws, then apply a downward snapping motion to break off small pieces of tile, working toward your line of cut. Nippers work well on softer tile and stone, but there are special models designed to cut some glass 1. These work by scoring and snapping the tile similar to the way you'd score and snap a pane of glass to cut it to size 2.
Cutting glass tile
---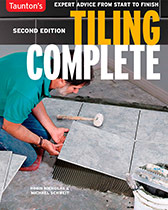 Excerpted from Tiling Complete, 2nd Edition by Robin Nicholas and Michael Schweit.
Available in the Taunton Store and at Amazon.com.
Previous:
Marking Cuts for Tile
Next:
Cutting Tile on a Manual Tile Cutter