Install Tile Backerboard
Follow these eight steps to install concrete-core backerboard or fiber-cement backerboard.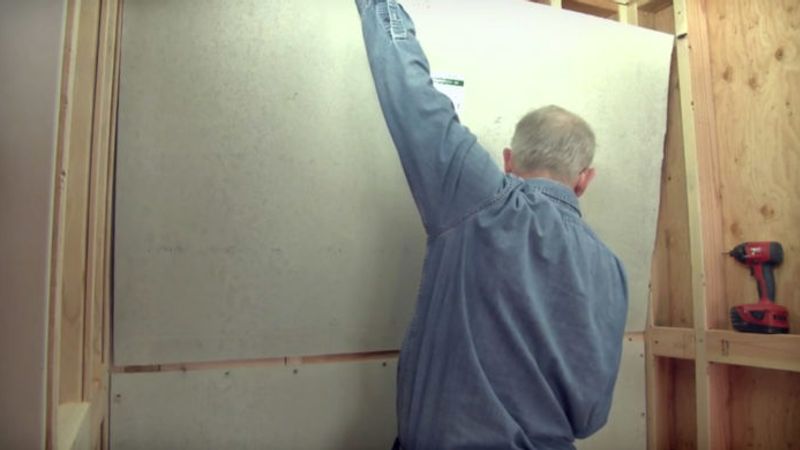 There are two common types of tile backerboard, concrete core and fiber cement — installation is the same for both:
Begin with a flat wall with studs spaced no more than 16-inches apart.
Then, fir out all the studs to bring them in line the flange on the tub or shower base.
Next, install blocking where horizontal seams will land — and place 1/4-in. spacers to create a gap between the base and the backerboard.
To cut backerboard, score with a utility knife — and snap.
Edges can be cleaned up with a drywall rasp.
To fasten, use high quality 1-1/4-in. corrosion-resistant backerboard screws specifically designed for this application.
Fasteners are installed no more than 8 in. apart — and kept 3/8 in. from the edges and 2 in. away from corners.
Finally, use backerboard screws as spacers between panels to create an 1/8-in. expansion gap as you cut and fit the remaining panels.
Previous:
Installing Backerboard on Floors