Tools & Materials
An Electrical Tool Kit
A professional electrician shares the tools and materials he relies on for the most common wiring tasks.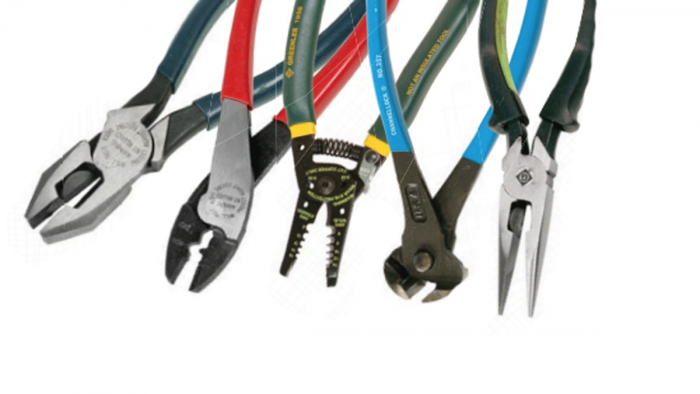 Synopsis: When you're working on a remodeling project in your home, chances are that sooner or later, you will encounter wiring work. Electrician Brian Walo says that most common electrical tasks can be managed with a collection of basic tools and supplies. He recommends three electrical testers, a variety of drivers (Phillips head, flathead, nut driver, and Robertson drivers), pliers (side-cutting, crimpers, strippers, end cut, and needle nose), and materials (electrical tape, wire nuts, crimping sleeves, bonding screws, cable clamps, staples, and screws).
---
I could easily blow everything I earn as a professional electrician in a single afternoon buying fancy tools that I might use some day for some thing. When I check back into reality, though, I have to admit that it's still the most basic electrical tools that I always reach for. Besides, if I'm going to remain efficient, I have to choose the tools that provide the most bang for my buck and leave my electrical-tool bucket light enough to move around easily.
Also, some tools in my kit are basic items that apply to all sorts of remodelling tasks. I choose these tools based on their use in electrical applications, though. For instance, rather than a heavy 18v drill/driver, I carry an ultracompact model with long-lasting Li-ion batteries to save space without sacrificing run-time. This kit won't get you in and out of complex jobs, but for most of the electrical work found in remodelling, it will be your new best friend.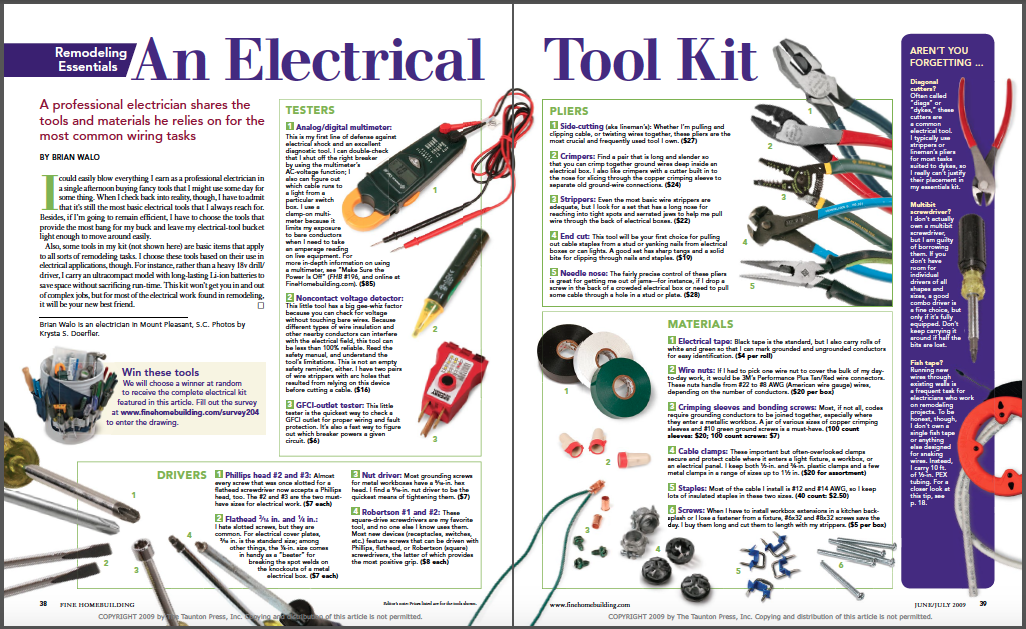 From Fine Homebuilding #204 
For more photos and details, click the View PDF button below.
View PDF
Next:
Hand and Power Tools for Electrical Work