How-To
Working Safely With Electrical Circuits
Respecting the power of electricity is essential to prevent house fires, personal injuries, or worse.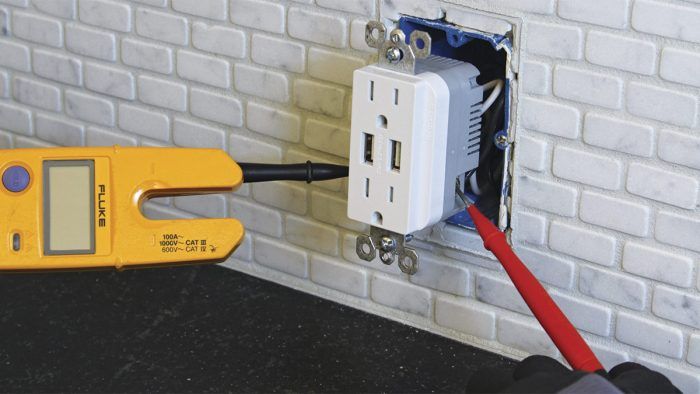 To work safely with electricity, you must respect its power. If you understand its nature and heed the safety warnings in this guide—especially shutting off the power and testing with a voltage tester to make sure power is off—you can work on electrical systems safely. The cardinal rule of home-improvement projects, which goes double for electrical work, is this: Know your limitations.
Safety Alert
Test the tester first and last. No matter what kind of electrical tester you're using, test it first on a circuit that you know is hot to make sure the tester is working properly, and do the same after you've done the testing. Most testers run on batteries, and those batteries could die after your pre-test check and before the voltage test. The post-test check will catch that.
Unless you have previous experience doing electrical work and feel confident about your skills, you should leave certain projects to a pro. Working inside a service panel or even removing its cover can be especially dangerous. In most panels, there is an area around the main breaker that remains hot (energized) even after the breaker is set to the off position. Also, some older panels don't have a main breaker, and it takes experience to understand the layout of a panel.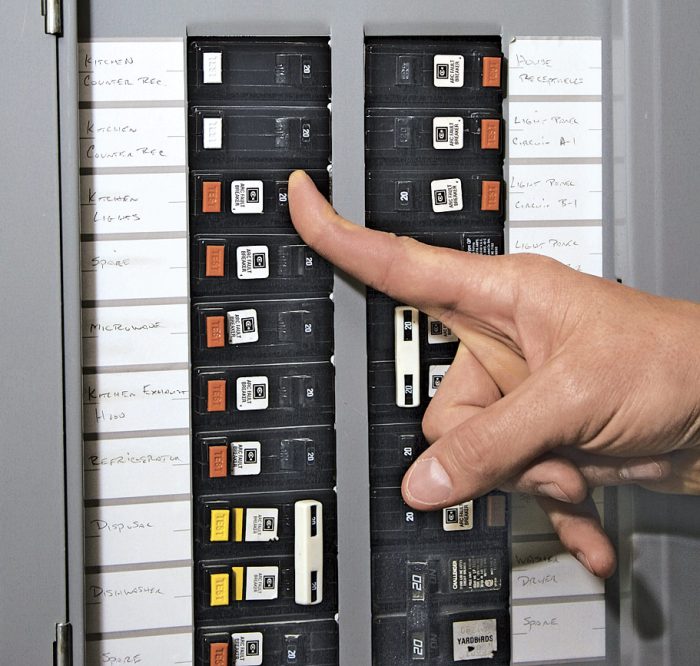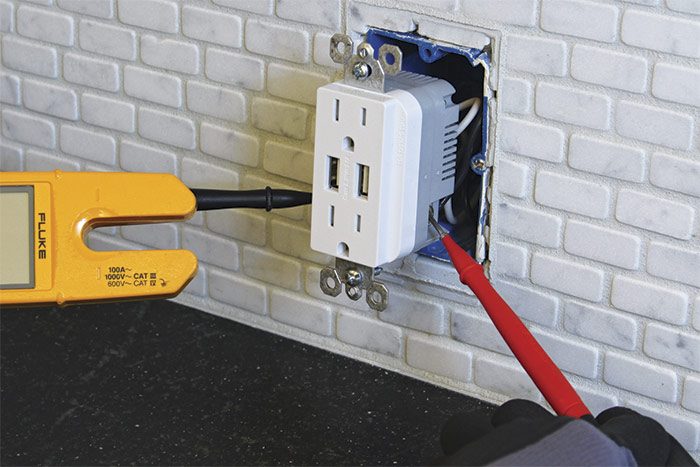 Never attempt to remove the cover of, or work in, an energized service panel or an energized subpanel. Call a licensed electrician rather than risk harm.
The safety alerts and safe working practices explained in this chapter will go far to protect you, but the best protection is knowledge. We strongly recommend that readers visit the OSHA/NIOSH website on electrical safety  as well.
Always wear appropriate safety gear, including rubber-soled shoes, sturdy gloves, safety glasses, and a respirator or dust mask when sawing or drilling overhead. Remember that 120 volts can kill or cause serious shock, so learn and use safe work practices; your life depends on it.
| | |
| --- | --- |
| Wear gloves to protect your hands from the sharp edges of wires, cables, and metal boxes. These flexible gloves have rubberized palms for a good grip. | Wear safety glasses when sawing or drilling, especially when working overhead. |
---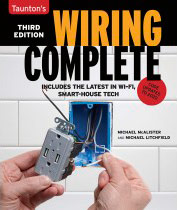 Excerpted from Wiring Complete, 3rd Edition (The Taunton Press, 2017) by Michael Litchfield and Michael McAlister
Available in the Taunton Store and at Amazon.com.
Previous:
How Many Outlets Per Circuit?
Next:
Cutting Power at the Panel