How-To
Rough-In Basics
A licensed electrician and a building pro break down how to get ready for rough-in wiring.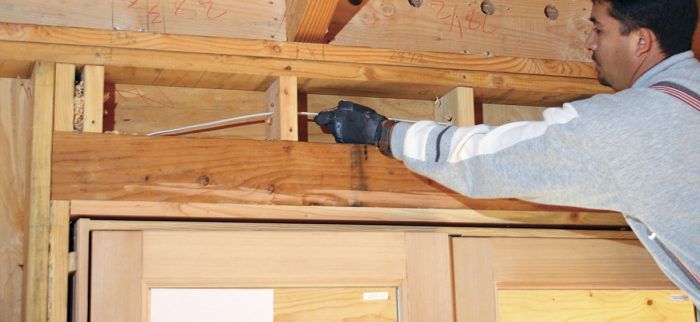 Wait until rough carpentry is complete before you begin rough-in wiring. Part of an electrician's job is setting boxes so they'll be flush to finished surfaces. Before an electrician starts working, modifications to the framing—such as furring out or planing down irregular studs and ceiling joists—must be complete.
Safety Alert
Make an emergency plan. It may be as simple as carrying a cell phone or having a friend close by—never do electrical work alone. Calling 911 is an obvious first step if an emergency occurs. On the job site, you should also post directions to the nearest hospital and a list of phone numbers of people to contact.
Where to start
Wait until the plumbers are gone. Waste pipes are large and often difficult to locate, which usually means a lot of drilling and cutting into studs and joists. Once the plumbing pipes are in place, you'll clearly see what obstacles you face and will have more room to move around.
Check your plans often. If there's not a table on-site where you can roll out your electrical plans, staple them to a stud—preferably at eye level so you can read them easily. Checking and rechecking the plans is particularly important if you're not a professional electrician.
Be flexible. As you lay out devices, you'll realize that not everything specified on the plans is possible; most plans are developed without knowing exactly what the framing looks like or where obstructions are. Do all the rough-in wiring with the power off.
Organize your work
Perform one task at a time. Each task—such as setting boxes or drilling—requires a different set of tools. So once you have the tools out to do a given task, go around the room and complete all similar tasks. You'll become more proficient as you go: You waste less time changing tools, and the job goes much faster. In general, the sequence of rough-in tasks looks like this:
Walk the room with plans, marking outlet locations on walls and floor.
Snap chalklines or shoot laser lines to pinpoint box elevations.
Attach boxes to studs and ceiling joists.
Drill holes for cable runs.
Pull cable through holes and into boxes.
Make up boxes—strip wire ends, splice grounds, splice current-carrying conductors, attach mud rings, and push wires into boxes.
Rough-in inspection.
After the inspection, finish surfaces are installed. Then, at the trim-out or finish stage, wires are attached to the devices and fixtures.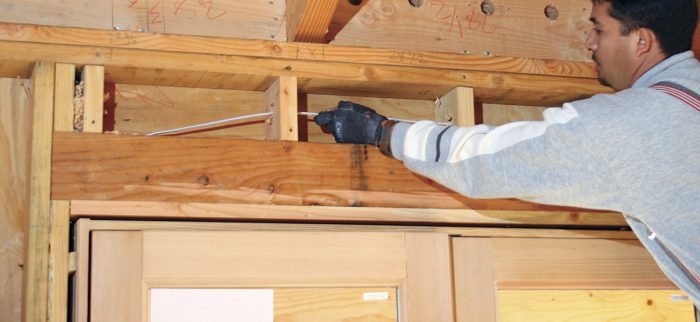 The rough-in inspection
At the rough-in stage, inspectors look for a few key signs of a job well done: cables properly sized for the loads they'll carry; the requisite number and type of outlets specified by code; cables protected by nail plates as needed; neat, consistent work throughout the system; and, above all, ground wires spliced and, in metal boxes, secured to a ground screw. If grounds aren't complete, you won't pass the rough-in inspection.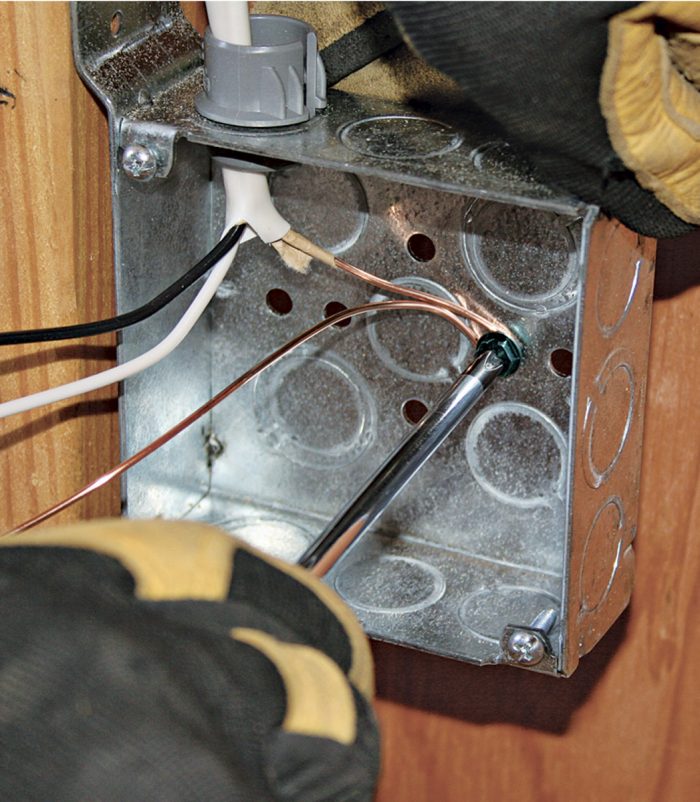 At this inspection, only grounds need to be spliced. But since you've got the tools out, it makes sense to splice neutrals and continuous hot wires (those not attached to switches).
When all splices are complete, carefully fold the wire groups into the box. When you come back to do the trim-out stage, simply pull the wires out of the box, connect wires to devices, and install devices and cover plates.
Connecting circuit wires to a main panel or subpanel is the very last step of an installation. As noted throughout this book, you should avoid handling energized cables or devices.
Remodel Wiring Safety Essentials
Before removing box covers or handling wires, turn off the power to the area and use a voltage tester to be sure it's off.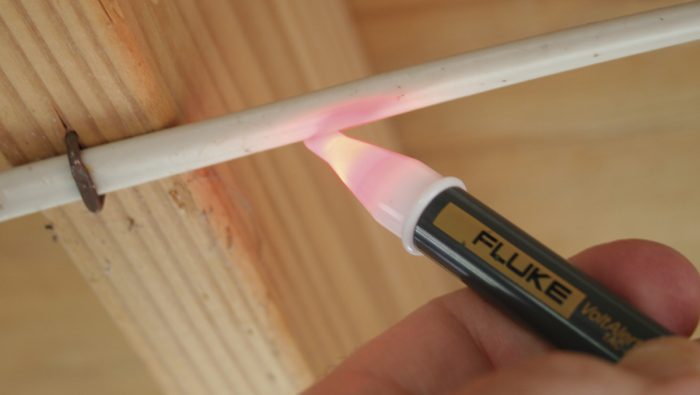 First remove the fuse or flip off the circuit breaker controlling the circuit and post a sign on the main panel warning people of work in progress. Better yet, if you've got circuit breakers, do as the pros do and install a breaker lockout so it will be impossible for anyone to turn it on. Breaker lockouts are available at electrical supply houses and most home centers.
Testing for power is particularly important in remodel wiring, because walls and ceilings often contain old cables that are energized. Always test the tester first—on an outlet you know is energized—to be sure the tester is working correctly. A noncontact tester is especially useful in remodel situations. Touch the tester tip to cable sheathing or wire insulation: If a cable, wire, or electrical device is energized, the tip will glow. Whenever possible, do a follow-up test with a probe tester.
Whatever tester you use, test it first on an outlet that you know is live to make sure the tester is working properly.
---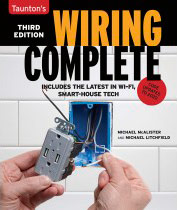 Excerpted from Wiring Complete, 3rd Edition (The Taunton Press, 2017) by Michael Litchfield and Michael McAlister
Available in the Taunton Store and at Amazon.com.
Previous:
General Wiring Guidelines
Next:
Developing a Floor Plan