Tools & Materials
Home Surge Protection
When a power surge occurs, a surge-protective device will divert dangerous high voltage away from electrical equipment in order to prevent damage.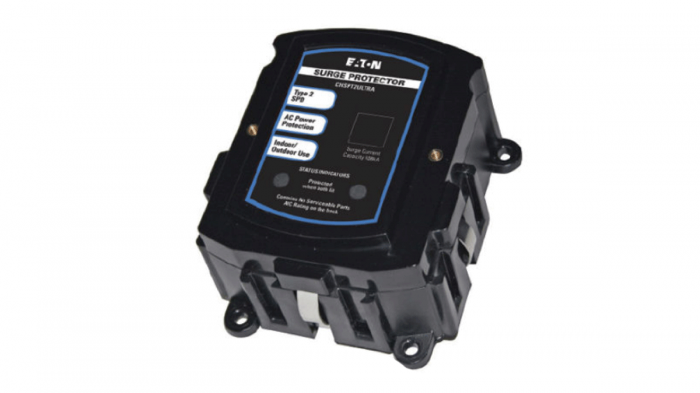 When we lose power and it comes back on, there is an annoying problem with the surge of current when normal power is restored. This has burned out TVs, microwaves, and toaster ovens, and the power company takes no responsibility. Is there any type of unit available that would protect against this sort of damage?
— Louis Stefani, Christiansted, Virgin Islands
Electrician CJ Nielsen from Petaluma, CA, replies: A power surge, sometimes called a spike or a transient voltage surge, is a quick change in voltage from the typical level. Surges are caused by different situations. Some of those include utility company failures, power interruptions, lightning strikes, and also internal home scenarios with large loads such as motors turning on and off. Any electrical equipment can be damaged by a power surge, especially ones with sensitive circuitry. With today's technology, there isn't much that doesn't have sensitive circuitry; ­TV and audio equipment, computers, appliances, dimmers, and LED fixtures are all vulnerable.
When a power surge occurs and the voltage exceeds recommended or standard levels, a surge protective device (SPD) will divert the excessive voltage away from the electrical equipment in order to prevent damage. SPDs come in all shapes and sizes. For a single device or appliance, or even a deskful of computers and printers, simple surge protection can be installed inexpensively using an inline hardwired SPD, a single plug-in device, or a plug strip with multiple outputs. For $100 or so plus installation charges, a whole-house SPD can be attached to your electrical main panel or to a subpanel, and will protect all equipment supplied by that specific panel, from outlets to plasma TVs.
Not all SPDs are created equal. I like Eaton's Complete Home surge protection equipment because it has visible LED indicator lights that notify you it's properly functioning, as well as an audible alarm to alert you if it's not operating properly. These are very important features. Surge protectors fail, and if you don't know that one has failed, you won't know to fix it until the damage to your equipment is done. It's also advisable to install surge protection in a visible location, so you will notice if it's not working.
Also, proper grounding is necessary for SPDs to function properly, which includes correctly installed ground rods at the service panel and at any subpanels.
From Fine Homebuilding #270
Previous:
What Should I Do if a Tripped Circuit Breaker Won't Reset?
Next:
Remodeling Around Electrical Panels