How to Build an Arched Rough Opening
Frame a curved door using plywood arches.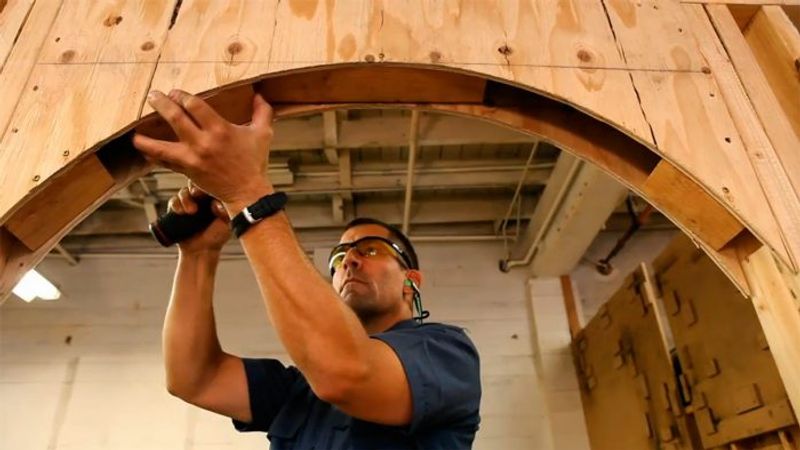 In the previous Building Skills video, Scott Grice demonstrated one way to measure and lay out a plywood arch. This week he shows how to create a curved doorway with two arched pieces of plywood.
Here's the basic formula:
1. Measure, lay out, and cut two plywood arches that represent the top of your arched door opening
2. Rip several pieces of wood blocking to the width of your framing lumber minus the thickness of the two pieces of plywood (in this case, a 2×4 minus two 3/8-in. pieces of plywood equals 2-3/4-in.-wide blocking)
3. Nail blocking to the top and sides of the opening, using a scrap of plywood as a gauge to leave enough room to nail your arches flush with the framing (be sure the blocking on each side is up a few inches from the bottom of the arch)
4. Nail the arches to the blocking
5. Slip small pieces of blocking in between the arched plywood several inches apart, then screw these blocks to the plywood. This will give you a nailing surface for the arched piece of drywall that will fit within the opening (be sure the blocking is flush with, but doesn't protrude into, the arched opening)
Now you're ready for drywall.
Previous:
How to Draw An Arc When Framing an Arched Doorway
Next:
Where Do You Want the Blocking?