How-To
Frame a Gable Wall
This fundamental approach hinges on an accurate layout that keeps the math to a minimum.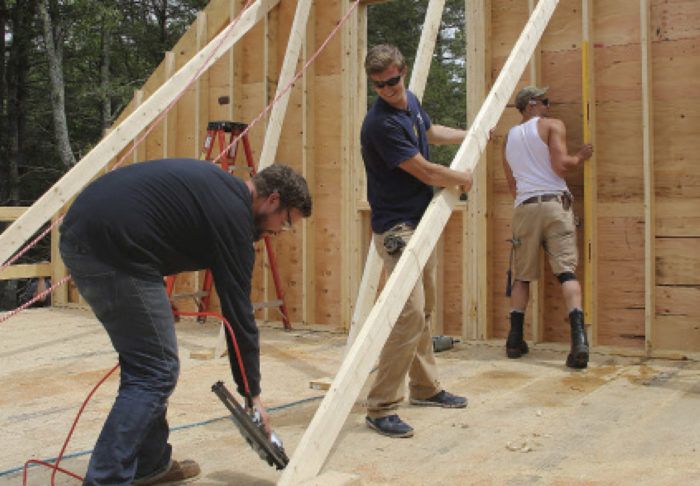 After almost 20 years in the field, I know well that there are usually several good ways to complete any carpentry task. But here at North Bennet Street School (nbss.edu), where I now spend my days teaching carpentry, we stress fundamental textbook methods that minimize complex math and avoid specialty tools.
Our 2016 graduating class included 21 students, and, as we do every year, we used real construction projects to teach them carpentry. In addition to the small structures we built in our Boston shop at the beginning of the program, we finished with a full build. This year we framed a 24-ft. by 48-ft. barn, and used the opportunity to take the students through the basics of building a gable wall: laying it out full scale on the attic floor, framing it, sheathing it, attaching the overhangs, and, finally, raising it safely.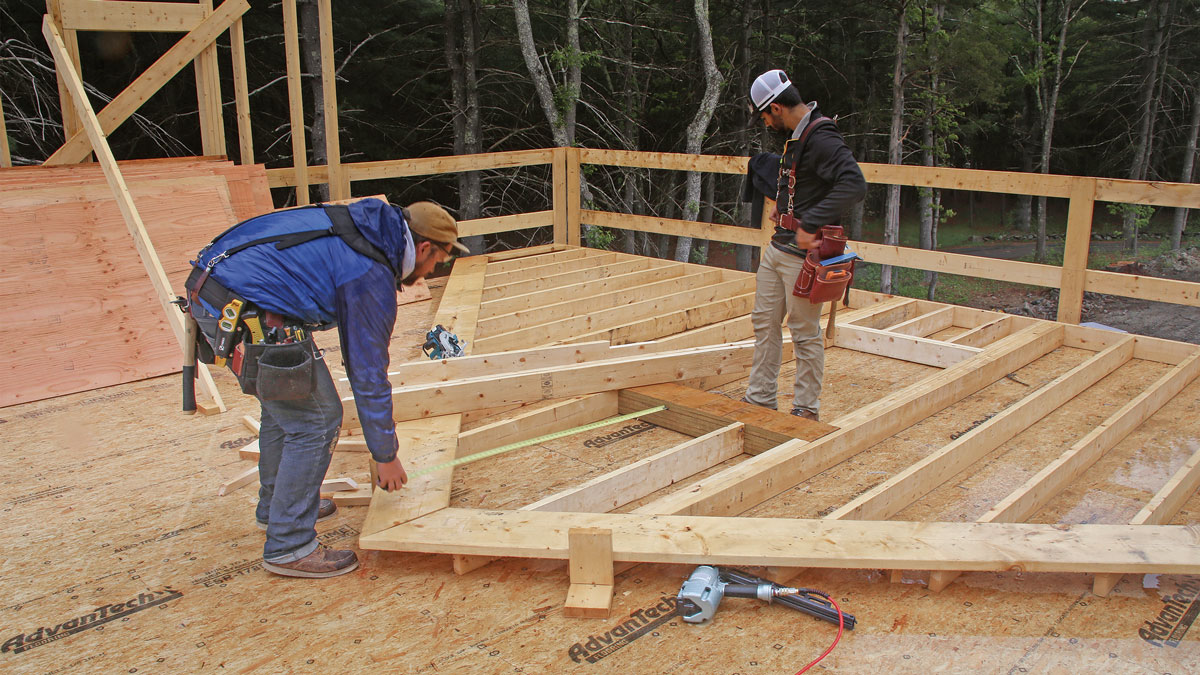 Start with a full -scale layout
1. Find the center of the building and snap a line parallel to the eaves. This represents the roof ridge.
2. If the roof will rest on kneewalls, add their height on both sides of the gable and snap a line in between.
3. Use a construction calculator (or web application) to determine the theoretical ridge height: Enter run in feet and inches. Enter pitch in inches (found on building plans). Press rise.
4. Measure the height of the bird'smouth plumb cut (See "Cutting and Setting Common Rafters" FHB #142) and subtract this amount from the overall depth of the rafter to find the height above plate (HAP). Add this HAP number to both the ridge height and kneewall height, and snap a line on the subfloor between them to mark the position of the rafter's top edge.
To read the entire article, click the View PDF button below.
View PDF
Previous:
A Better Way to Build Tall Walls
Next:
Framing Big Gable Walls Safely and Efficiently