How to Install a Load-Bearing Beam
Here's a strighforward approach to removing a wall with the help of a temporary stud wall and a new LVL beam.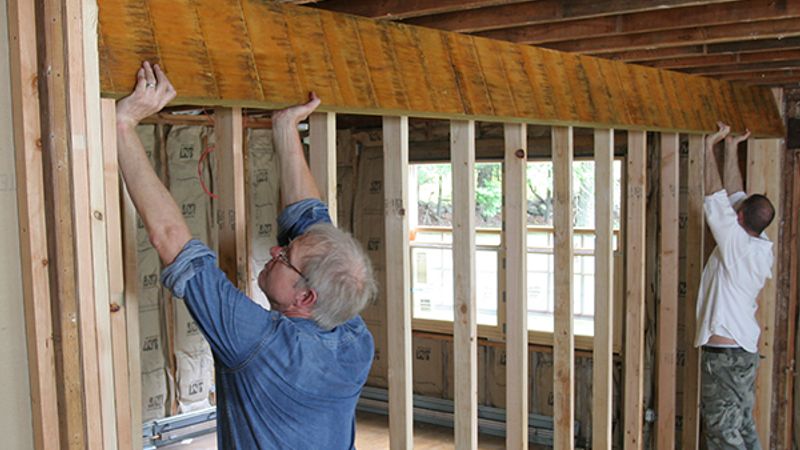 There are a number of ways to remove a load-bearing wall. How you decide to do it will depend on what you are trying to achieve. If you want to connect two rooms with a flat ceiling, then you'll have to replace the wall with a beam hidden in the ceiling. If you want an open cathedral ceiling, you'll need to bring the beam all the way up to the ridge. In any case, before you can remove the existing load-bearing wall, you'll need to build some sort of temporary support wall. And nearly all methods will require you to install a load-bearing beam. Placing the beam below the existing ceiling joists is a method that's pretty straight forward.
Whether you are creating a new opening in a load-bearing wall or just widening an existing opening, your work will require the addition of a header or beam. These structural members—which can be solid wood, engineered building components such as an LVL, or even steel—are designed to transfer the weight right above the opening down the two sides, and onto another properly sized component. Without this intentional route for the weight to be transferred, known as a load path, the structure above the opening will not be adequately supported, and in minor cases can sag, or in serious cases, can collapse. Here's how to temporarily support the overhead load and add in a new structural beam to replace the current load-bearing wall.
For more information on this topic:
Shoring up a load-bearing wall
Previous:
Cutting with a Handsaw
Next:
Remove One Wall and Join Two Rooms