How-To
Save Time with Factory-Framed Floors
Crane-hoisted panels get a floor in fast, flat, and cut for ducts and utilities.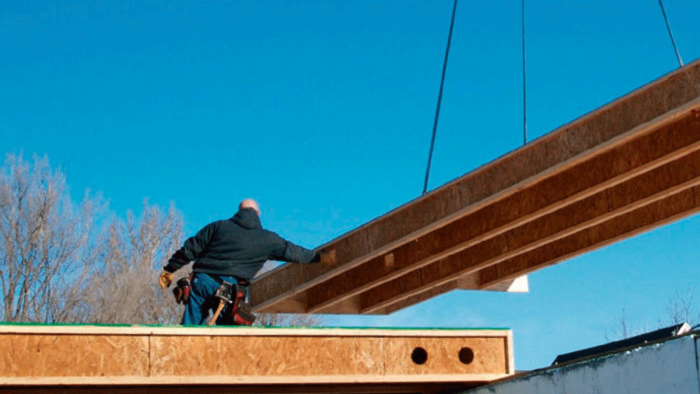 I pride myself on being the most efficient builder possible. For nearly 15 years, I've built homes using factory-framed components to improve production efficiency in my company. With factory-framed walls and roof trusses, I thought the industry had reached its peak in framing technology. So when my wall-panel manufacturer suggested testing a new factory-framed floor system, I expected only an incremental improvement in production time. I didn't know that I would come to regard factory-framed floors as perhaps the most important framing enhancement since factory-made roof trusses.
My first experience with factory-framed floors was on the PATH Concept Home in Omaha, Nebraska, a demonstration house that my company built. This house boasts the latest technology and building methods in residential construction. Weyerhaeuser's iLevel Nextphase program, which includes this floor system, was an important element in that project. It showed how off-site, component-built floor panels could improve quality and safety on the job site while greatly reducing construction time.
During the building process, I expected that a solid portion of a day would be devoted to laying the first floor. However, the carpenters arrived on site at 8 a.m., and by 9:15 the first floor was complete. The first floor would have been done sooner, but the media covering the PATH project delayed the process. I was told that without any interruptions, the floor would have been done in about 30 minutes. In any event, I was impressed.
From Fine Homebuilding #189
For more photos and information on saving time with factory-framed floors, click the View PDF button below. 
Magazine extra: Watch Millard Lumber's floor-panel assembly line and an installation at the PATH Concept Home.
View PDF
Previous:
LVLs: A Strong Backbone for Floor Framing
Next:
Installing T&G Floor Sheathing