How-To
Straight, Strong, Precision Stair Stringers
LSL outperforms dimensional lumber for stringers.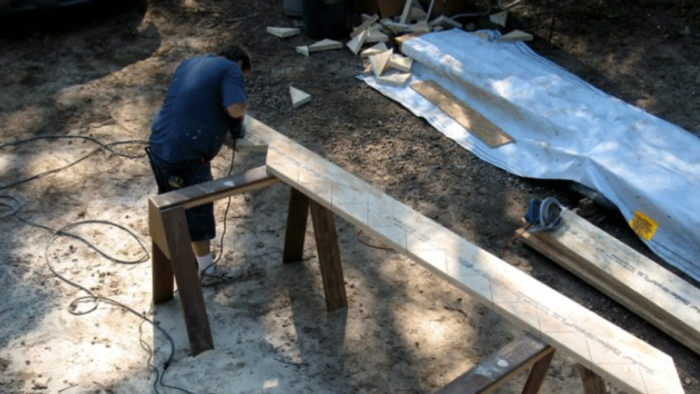 If you're still cutting stringers from dimensional lumber, try using laminated strand lumber (LSL) for your next set of stairs and you'll never go back. On this project we're using Weyerhaeuser's TimberStrand LSLs for rim board, joist blocking at bearing walls, headers – and stair stringers.
The beauty of using LSLs for stair stringers is they are straight, don't warp, and don't shrink.   They have a nice crisp edge making stringer layout easier and more precise. And you can get deeper stock (14 in., 16 in) that enable greater stair spans without intermediate supports you'd need with 2×12 dimensional lumber.
As soon as we started placing the first floor joists I laid out and cut the basement stringers. Getting the stairs in early speeds our travel between floors safely and it's one step out of the way.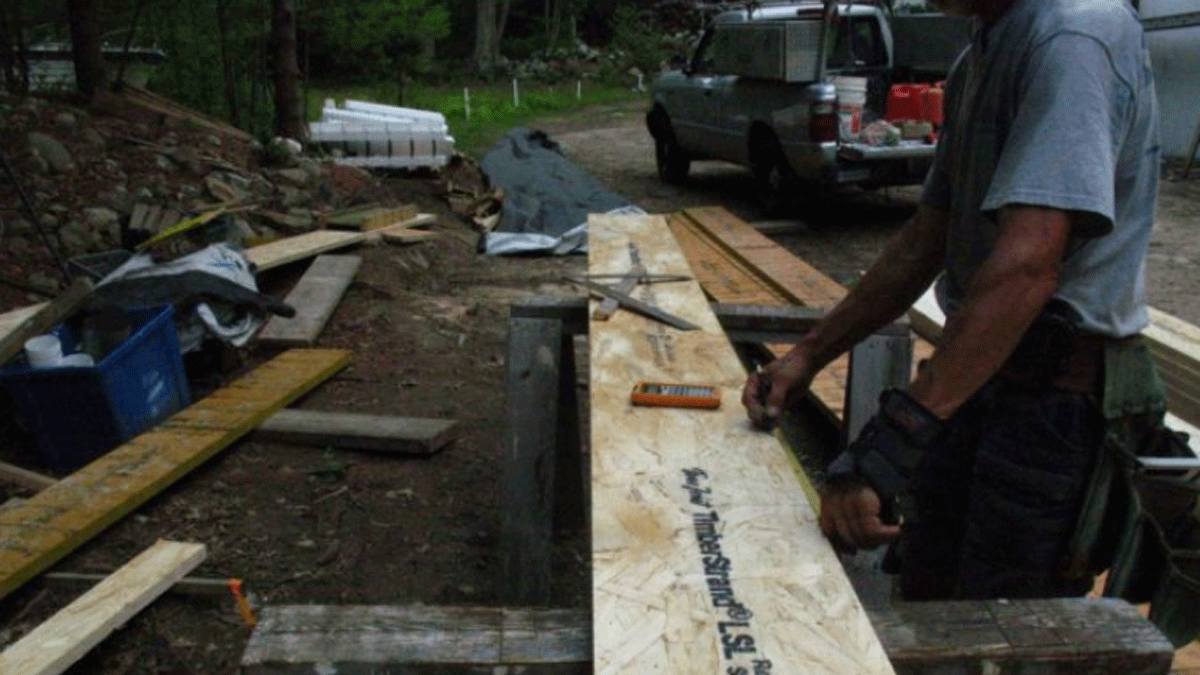 I used the stair function on my Construction Master Pro calculator after adjusting the rise and run defaults to correspond to the local building code (which is more liberal than the IRC limits).
I use a framing square with a straight edge screwed along the rise-run dimensions for easy step-offs. In addition, I use the CM Pro diagonal function to pinpoint each of the stair stringer tread/riser tip points. I enter the riser height as [Rise], the tread cut depth as the [Run] and press [Diag]. Then to get the sequence without fumbling with addition on the calculator, I press the [+] then [=] [=] [=] …. to get each step off mark along the top edge of the stringer.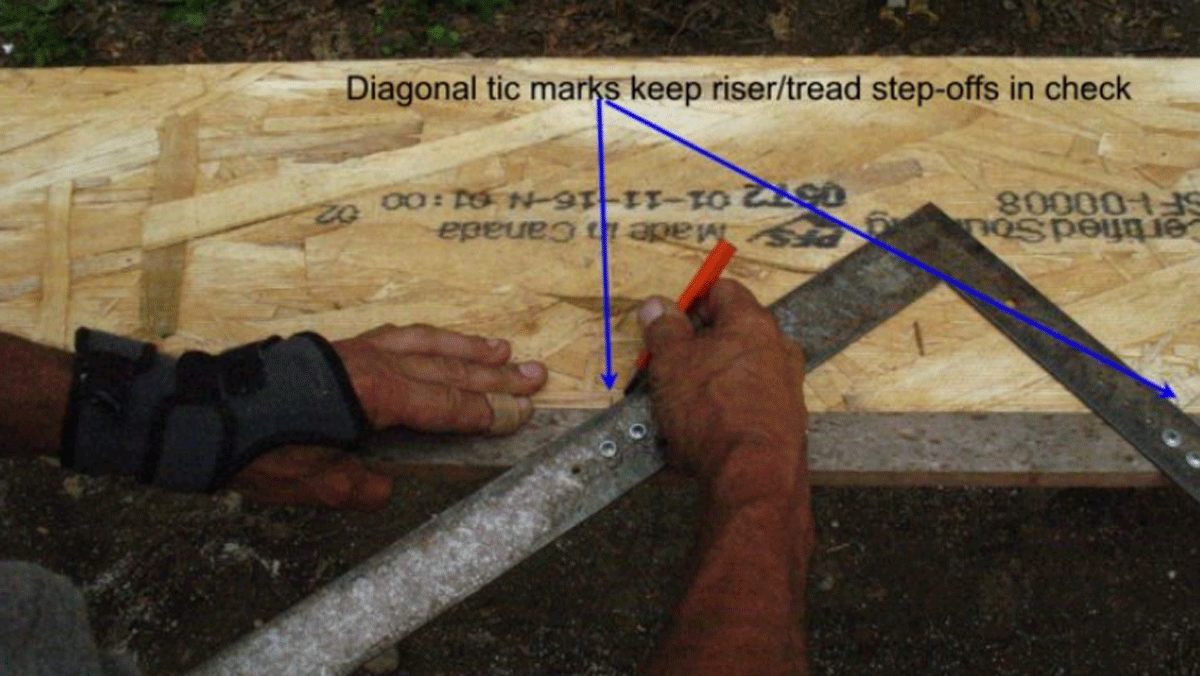 Then as I step off and mark the riser and tread cuts with the framing square, I can micro-adjust to the diagonal distances I tic'd off. Fast, easy, precise.
Previous:
How To Cut Stair Stringers
Next:
Installing Interior Stair Framing