Tools & Materials
Common Uses of Scrap Sheathing and Framing Lumber
Scraps of lumber and sheathing don't belong in the dumpster. Here's a list of house parts that put these leftovers to good use.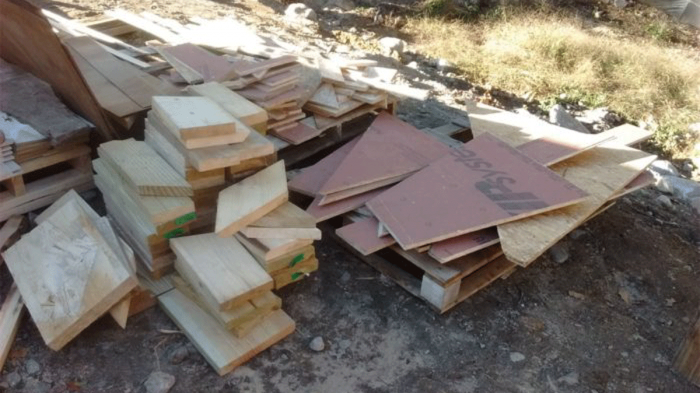 I rarely ever put a Dumpster on a jobsite. Like the adage: 'Out of sight-Out of mind,' as soon as something is tossed in a dumpster, its value is overlooked. Instead I make semi-organized piles of wood-be scraps and make sure everyone on the jobsite knows where they are. Even small pieces of sheathing — say a 1 in. by 48 in. strip of 7/16 Zip — can be useful.
Here are just a few examples of how we use the leftovers:
Blocking electric boxes off king studs so there's plenty of room for door casing.
Blocking for partition backing studs
Drywall cleats at intersecting walls
Bracing supports for plumbing drains
Story poles made from narrow strips of sheathing
Light block padding over the Roxul insulation.
Corner padding for siding and trim
Spacers to dial in the garage door rough opening
Padding to set a ceiling light box at the right level
Cabinet blocking
Shims between mudsill and wall plates to account for out-of-level foundation.
Blocks to stack lumber on
Scuttle hole shaft framing
Ceiling furring nailers
Fire-stop blocking
I also put a pile of leftovers along the street for neighbors to take. Here are a few uses neighbors have put them to use:
LVL and PSL blocks to rest trailer tongues on and chock wheels
Dismantled pallet wood used for art projects
Firewood — of course
Kindling — even the tiniest lumber rips are prized for starting fires.
Previous:
Thermally Broken Studs
Next:
What About Steel in Home Construction?