Metabo/Hitachi Worm Drive Circular Saw
With an oil-bath gearbox and a cord instead of a battery, this rear-handle framing saw is built for all-day cutting.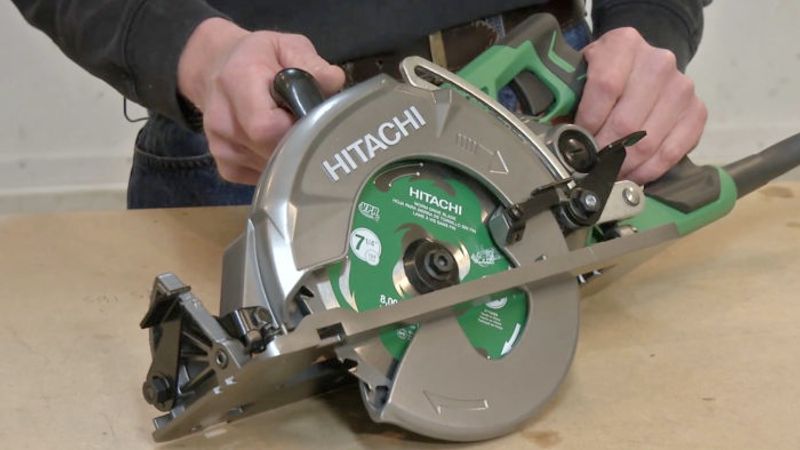 Note: Hitachi Tools is now Metabo HPT, but you can still buy many of the same great tools now under the new name, including the worm-drive saw reviewed in this video.
Because of their high torque, great visibility of the cutline, and extra reach, worm drives are prized by framers. The Metabo HPT (formerly Hitachi) 7-1/4-in. C7WDM worm-drive circular saw gives fans of old-school worm drives something to cheer about. Unlike other recently introduced rear-handle saws from other makers, this saw is AC powered and has a real worm-gear drive train. The new saw also has a magnesium base, an easy-to-read depth scale, and a rafter hook. In this installment of Tool Tech, host Patrick McCombe walks us through the saw's features and then puts it to work by burying the blade in a pressure-treated 6×6.
Metabo HPT 7-1/4-in. Worm Drive Circular Saw
Product number: C7WDM
Price: $160 – $200

Senior editor Patrick McCombe has been testing power tools on behalf of national publications for more than 15 years, and he regularly meets with product manufacturers to try out new introductions. In the Tool Tech series, Patrick reviews the latest tools and materials, discusses building technology, and shows time-tested techniques for better, more-efficient home building. Consider becoming an online member to watch other Tool Tech videos.
Previous:
Choosing and Adjusting a Circular Saw
Next:
Worm-Drive Reimagined